Disclosure: I am compensated by WynZyn in exchange for this post.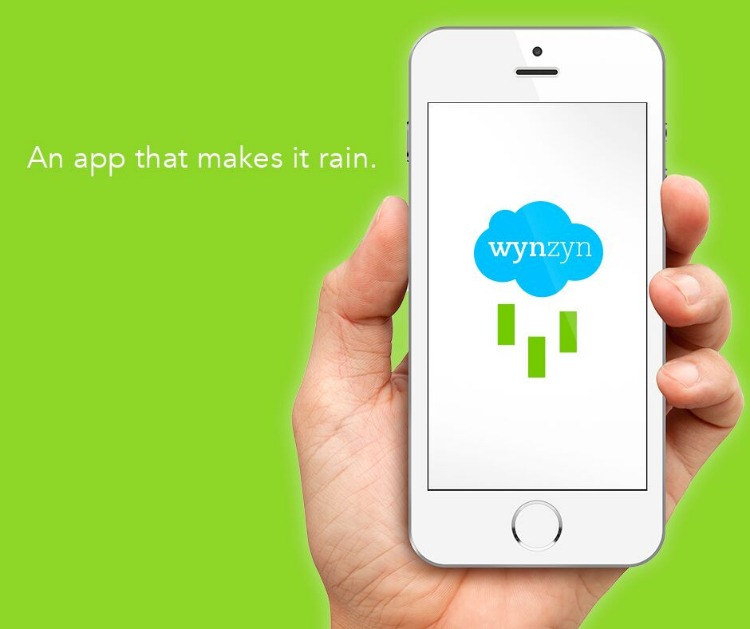 When is the last time you won something?
Do you have all the luck, no luck at all or never tried your luck? As for me, I have won a few things, nothing crazy though! I won a few blogger contests about 8 years ago – which actually motivated me to start my own blog! Sadly, I no longer enter contests because I am so busy running my own blog and working my "real" job.
But when I came across the WynZyn app… I thought what a perfect way to potentially win something – win money in fact – without any big effort! I could earn entries for weekly winnings while I was just standing in the grocery line or sitting in the passenger's seat of the car. I don't have a lot of extra time (just like most of us) but I do have a lot of those random down-time moments that could be spend increasing my odds at earning some extra cash!
What is the WynZyn App:
WynZyn is a brand new sweepstakes app where users can earn entries into the weekly cash sweepstakes in exchange for viewing daily video ads via the WynZyn mobile app or logging into WynZyn.com on the computer.
WynZyn is able to provide great prizes because their advertisers want to market their product to you – a highly targeted and validated audience that would be interested in the advertiser video messages based on the detailed profile information you provided when you sign up for the WynZyn app. When you sign up, you fill out a survey to identify interests so the advertiser can target ads that you would actually be interested in watching.
Basically you watch a video that would be of interest to you, because of you details that you fill out in the app. You watch the video and get a chance to win great prize. The more users of the app, the more prizes and the greater the prizes become. It is a win-win (and hopefully a big win too)!
This is amazing… WynZyn shares 50% of all ad revenue directly with users through cash prizes!
Make sense right? Simple right? Sounds great right?
How do I sign up for WynZyn:
You can sign up for this sweepstakes app on your phone or computer. Just search for the WynZyn mobile app on your smartphone – both Android and iPhone users. Or head to WynZyn.com on the computer and sign up there.
The sign up process takes no time at all. Actually, when I signed up it was exactly 2 minutes before I was watching my first ad and earning entries to win weekly cash prizes!
Earn more points! Use my WynZyn referral code: QGGB
View Video Ads = Win Weekly Cash Sweepstakes
Overall, I am not all about the cheesy marketing out there, however, I think the WynZyn app is different. It's about making advertising fair to consumers, getting compensated to be advertised to and making some extra money (maybe a lot of extra money) while doing it.
I can get down with that!
What do you think about this new inventive marketing concept?
Getting compensated to be advertised to? Thoughts?