Disclosure: I was sent a tea basket for this #IndividualiTEA Sweepstakes post.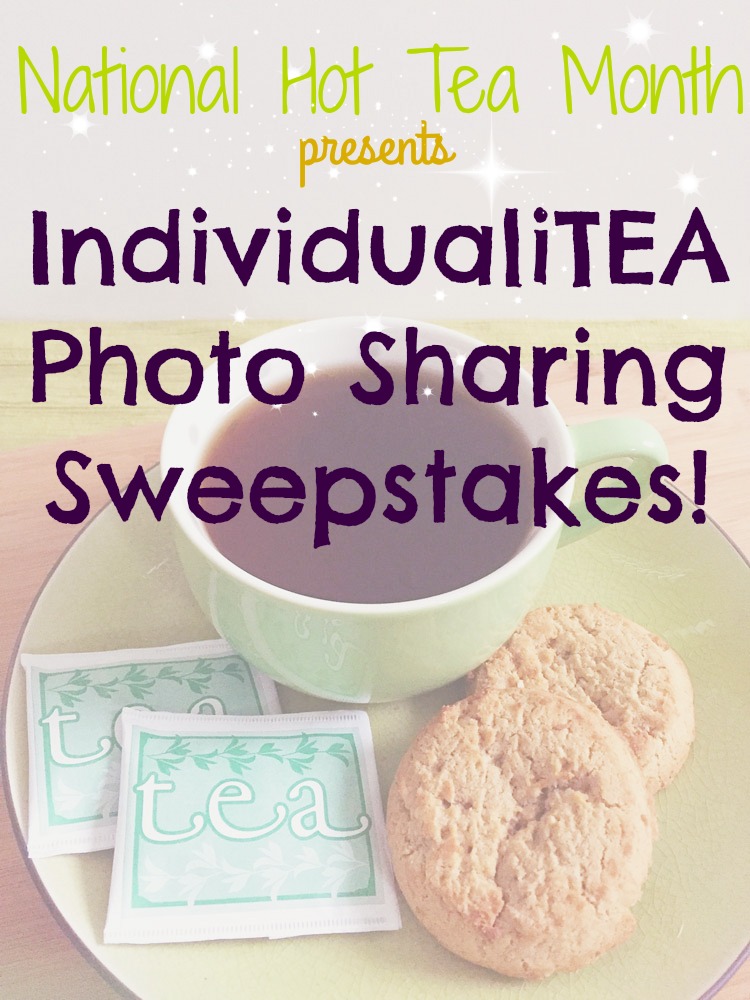 So the weatherman was 100% correct with his forecast of snow today. Currently, my driveway is covered in snow that I really need to go shovel, but instead I am sitting here on the couch, bundled up with a blanket and my laptop, drinking a piping hot cup of green tea.
It is going to take a lot of effort for me to get up anytime soon to do the snow shoveling. I am just too cozy and warm. Does anyone else love snuggling up with a cup of tea?
Winter's cold weather is hot tea season and there are so many delicious teas out there to enjoy. I love trying new teas from all over the world and exploring with different brands of tea. I never get tired of tea in the winter… aka why I haven't moved from the couch except to fill up my cup with more hot water to heat up my cup of tea. 🙂
In honor of the beloved beverage and in celebration of National Hot Tea Month (January!) the Tea Council of the USA is launching the IndividualiTEA Photo Sharing Sweepstakes!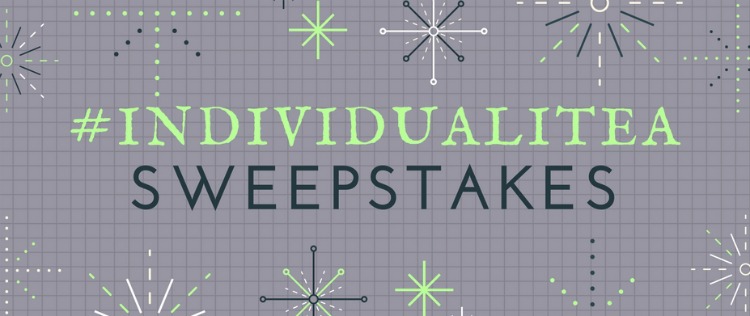 IndividualiTEA Photo Sharing Sweepstakes:
First, if you love tea, you need to enter this tea sweepstakes. The prize is a years worth of tea — oh and $500 cash! What a great prize incentive… if the tea didn't hook you first! 😉
Entering the sweepstakes is easy. For your chance to win, simply share a photo, video or short explanation (in 140 characters or less!) with the unique ways, times, or places you like to enjoy your favorite tea. Share on Twitter with the hashtag #IndividualiTEA and tag @TeaCouncil to enter.
#IndividualiTEA entry ideas:
Share your favorite tea flavor – black, green, white or oolong?!
How does tea make you feel – happy, comfortable, energized?!
Why do you drink tea – health benefits, warmth, enjoy the taste?!
When do you enjoy your tea – as you wake up, mid day pick-me up, relaxing evening?!
Do you pair your tea with anything – a friend, homemade biscuits, a warm bath?!
You are what you drink! Share why you are like your favorite tea!
The ideas are endless…
There are a million ways to share your #IndividualiTEA – be sure to share from now until January 31, 2017. Enter as many times as you'd like and don't forget to tag and tell your friends!
My #IndividualiTEA Tweet:
Today is looking like a tea and blogging day out there! Brrrrr #individualiTEA @TeaCouncil pic.twitter.com/qm7xWmJV6c

— Karissa @WithOurBest (@withourbest) December 8, 2016
Discover More About Tea:
Visit the Tea Council of the USA or follow @TeaCouncil on Twitter to learn more about the #IndividualiTEA Sweepstakes. You'll also find many unique characteristics, benefits and facts on tea at the Tea Council site! You might learn something tea-riffic!