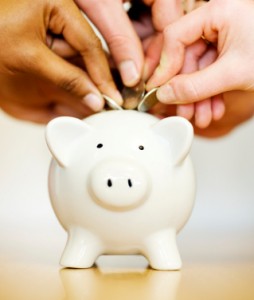 Do you ever wonder where all of your money goes at the end of each month?
The time and planning it takes each month to create (and stick to!) a monthly budget can seem daunting. It doesn't have to be! My husband and I decided to see how using only cash might help us save money. It's a lot more "painful" to hand over a stack of bills at the cash register rather than a quick and simple swipe of plastic.  According to DaveRamsey.com,  A study of credit card use at McDonald's found that people spent 47% more when using credit instead of cash. This is money you could have saved!
Here is what we have done to save hundreds of dollars each month at our house:
1. Make a list of all expenses for a month (to the best of your knowledge).
2. Make envelopes for a few categories you do the most spending from. We make ones for: Groceries/toiletries, Entertainment (date nights), and each of us have our own separate envelopes for "fun" money (magazines, coffee, etc..) and clothing.  I got this super cute coupon organizer made by Real Simple (in the picture below) but paper envelopes in a plastic pencil pouch or makeup case work great!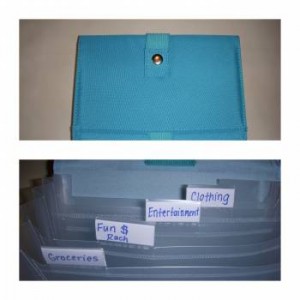 3. Withdraw cash to place in each envelope.  As you spend you actually see how fast it goes! It really keeps you accountable and makes you think about each purchase you make!
Whether you're a single working gal or one with a few mouths to feed and you're trying to save a buck or two, try the cash system and let me know what you think!