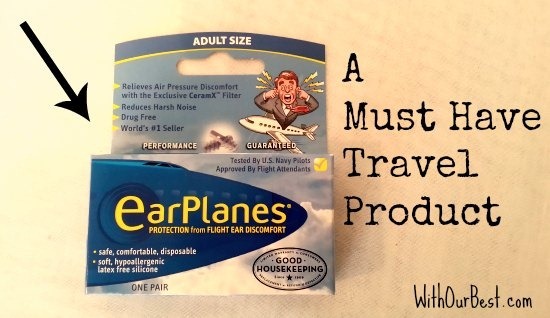 Hi. In case you are new here, or haven't been paying much attention at all… my name is Karissa and I am a flight attendant. I fly mainly domestic routes and absolutely love my job. I love everything about traveling, airports, airplanes… except being sick on them. WORST THING EVER!!
Have you ever flown when you are sick?
Let me tell you a little story… about 5 years ago, despite my knowledge of the terrible affects of flying while being sick, I did it anyway… and then flew some more. On my last flight's take off and landing I had the most painful sinus pressure that you wouldn't believe.  I swear "my head was going to explode" – I couldn't imagine a worst pain. Well, that was because my eardrum had burst.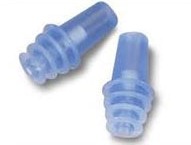 Weeks being deaf in one ear, unable to work and about a bottle of Vicodin later, my ear was healed. I was a lucky one.
From this experience I learned about Earplanes. These little earplugs relieve sinus pressure and discomfort when you fly. These little guys were recommended over and over to me by my flight crews after I told my story. So I bought some, tried them and loved them. They work wonders if you have slight discomfort or sinus pressure when flying. They equalizing the air pressure difference between the plane's cabin atmosphere and the inner ear – and I recommend them to everyone. No seriously EVERYONE.
Passengers are always asking me about travel products I recommend and what to do about their kids ears on landing. EARPLANES. If I notice someone is sniffling and feeling sick, I tell them for their return flight home EARPLANES. Anyone that flies a lot EARPLANES!
Just to be clear, I don't wear them for every flight, just if I am feeling pressure on the take-off (because it will be worse on decent) or if I am feeling like I might be getting sick. They are one time use earbuds (although I use them about 3x before I throw them out). They are easy to use and not horribly uncomfortable. I put them in about 30 minutes prior to landing, giving my ear enough time to adjust to the gradual pressure change.
I have them in my flight crew bag at all times. Right next to my Sea Bands that I have for motion sickness. I will never be without them again. They are one of my must have travel products.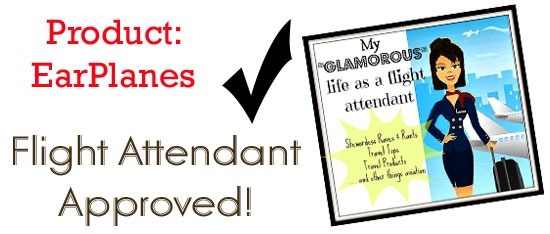 Want to know more about the #1 Earplug Recommended for Air Travelers? Then *LIKE* the NEW EarPlanes™ Facebook page and connect with EarPlanes at http://www.earplanes.com for more information, giveaway offers and tips on how to relieve the pressure of traveling!
EarPlanes and EarPlanes for Kids are available at major drug, mass market and airport retailers, such as CVS, Walgreens, WalMart, Paradies, Hudson News and many others  for an average retail price of $9.00.
:: Giveaway ::
Disclosure: No compensation was given for this review/giveaway. I did receive a sample product from the sponsor for the purpose of this honest review. This did not affect the outcome of this review. All opinions are 100% my own. For full disclosure click here.