Actions figures are the perfect gift for your little man (4 years & up) and Transformers are the ultimate action figure. They have a 26-year history with the popular toy company, Hasbro. From the Generation 1 series that began in 1984 to the present series: Hunt for the Decepticons, transformers rule!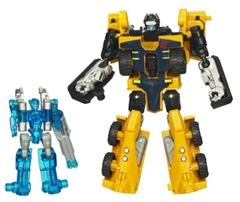 TRANSFORMERS POWER CORE COMBINERS
(Approximate Retail Price: $9.99 – $19.99, Ages 5 & up) This boy's toy will let your son feel like he's part of the wildly popular Transformers story! The TRANSFORMERS POWER CORE COMBINERS introduce fans to an all new assortment of figures that expand on the classic TRANSFORMERS play pattern. This new expression of figures combine with one another, in dozens of variations, to create a wide variety of larger COMBINER robots, with each figure serving as various body parts and weapons. The 2-pack includes one Scout scale Transformers figure, which features both a robot and vehicle mode, and one Mini-Con scale figure with four mini-con modes – robot, robot weapon, vehicle weapon and Power-up Armor. Your favorite little guy will be entertained for hours!
Other Action Figure Stocking Stuffer options by Hasbro: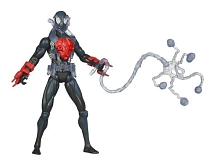 SPIDER-MAN 3 INCH ACTION FIGURES
(Approximate Retail Price: $7.99; Ages 4 & up; Available now)
Take on GREEN GOBLIN and VENOM with an all-new lineup of wonderfully styled SPIDER-MAN 3¾ INCH ACTION FIGURES in 2010! This year brings great new adventures for our friendly neighborhood SPIDER-MAN: from the sea, with DIVE ATTACK SPIDER-MAN, to the sky, with SKY-SPEED SPIDERMAN, or even at night, with NIGHT MISSION SPIDER-MAN. Peter Parker has his work cut out for him! You son, nephew, grandson will be sure to smile!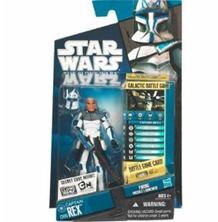 STAR WARS ACTION FIGURES WITH GALACTIC BATTLE GAME
(Approximate Retail Price: $6.99; Ages: 4 & up; Available now)
STAR WARS fans, prepare to battle your friends in head-to-head action and unlock the hidden powers of your favorite action figures. In 2010, a wide selection of Hasbro's STAR WARS 3¾ inch action figures will include the all-new STAR WARS ACTION FIGURES WITH GALACTIC BATTLE GAME. Each figure is packaged with a competitive gaming base, a unique battle attributes card and a die to play the game, allowing kids to interact with their STAR WARS action figures in a whole new way! Play away!

Disclosure: I did receive a sample product  from the sponsor for the purpose of this honest review. This did not affect the outcome of this review. All opinions are 100% my own. For full disclosure click here.