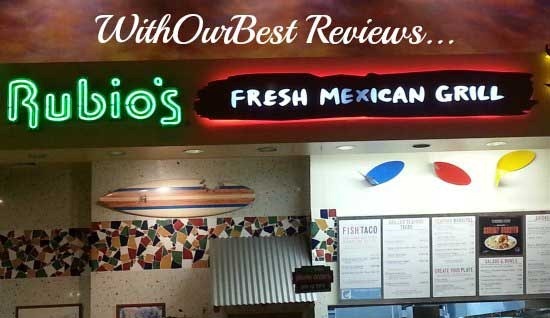 Widely known in Southern California, this was my first experience with Rubio's Restaurant. Little did I know that they were in Colorado too – let alone just about 15 minutes away from my house.
This fresh Mexican grill food dining experience is similar to the sorta-fast food places like Chipotle or Qdoba. I don't consider these places fast food because there is no drive up window and you can actually have a decent sit down experience, but they are less restaurant-y than somewhere like Red Robin or California Pizza Kitchen.
Anyway, my first experience with Rubio's Restaurant was a good one. My husband and I were pleased with our meals, the service and the salsas! Just take a look at the awesome salsa bar: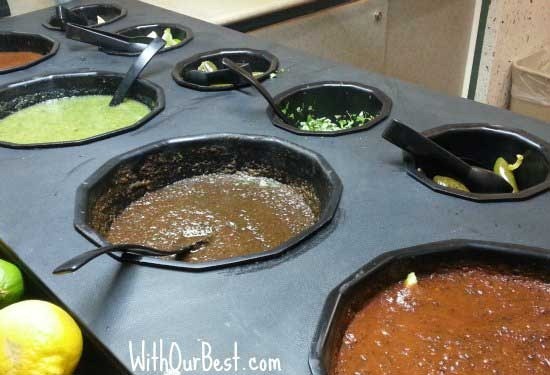 We ordered a bowl and a salad to split and asked the sweet register gal what her favorite meal was. We got that too. Gotta love recommendations, you never know what you will miss out on if you don't ask, right?
Here is the Mango Habanero Pacific Mahi Mahi Tacos she suggested: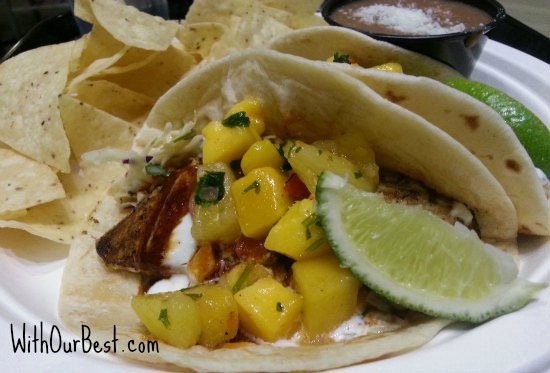 Dang these were good. Pacific mahi mahi, a mild, white fish, house blackened then grilled on an authentic comal and topped with mango pineapple salsa, a smoky red chile sauce made with guajillo, ancho and red jalapeño chiles, along with crema and serrano cabbage slaw. Served on a warm flour tortilla and garnished with a slice of lime. By far our favorite plate, so thanks for the suggestion!
The meal ingredients were fresh and delicious. The company is dedicated to providing fresh ingredients that are sourced locally whenever possible. The plates have a nice presentation and they came out warm (or in the salad's case) cold. The portions were large, and quickly we realized getting three orders for just the two of use was over-doing it! But, we ate until we couldn't eat any longer, it was too tasty to pass up.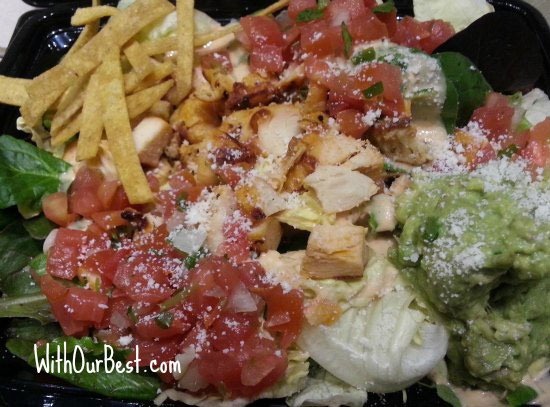 Overall, I recommend Rubio's Restaurant for a quick fresh Mexican-style meal. For lunch or for a delicious dinner you can find these restaurants in Arizona, California, Colorado, Nevada and Utah … check out the locator for a store near you.
You can learn more at http://www.rubios.com/.
Disclosure: I was given meal coupons in exchange for my honest review.