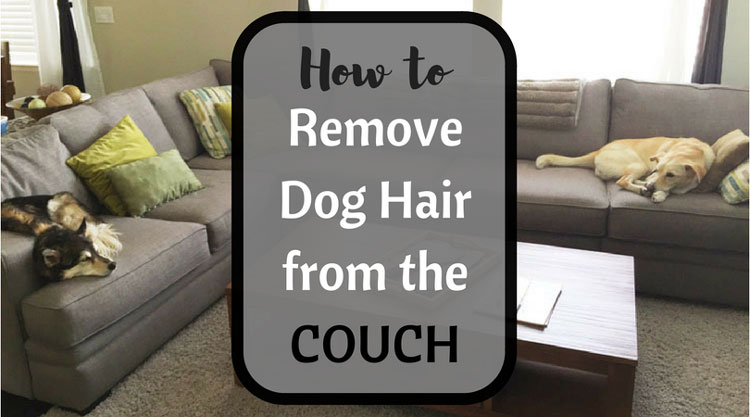 Oh the hair struggle is real when you have pets in the house. It doesn't help that these two cuties are on different schedules for shedding. Basically, all year long we have pet hair all-over-EVERYTHING! Having pet hair on the floor is easy enough – I just sweep it. Having pet hair on the carpet – I just vacuum it. Having pet hair on the couch is a whole different story…
Do you feel my pain? Do you also struggle to find a solution to the pet hair on the couch? Well, you've come to the right place because this week I tested a product that will blow you away! Pet hair be gone with "Bump It Off"!
Here is how I use the "Bump It Off" on my fabric couch:
Step 1: Acknowledge the hair mess and breathe.
Step 2: Place the Bump It Off on my hand.
Step 3: Rub the silicone scrubber on the couch.
Step 4: Watch the pet hair pile up!
This reusable silicone sleeve worked like a charm for getting the dog hair off the couch. I am so impressed with how easily the dog hair lifted right up and on to the Bump It Off. I used both sides of the Bump It Off silicone brush on the couch and I think the larger bumps are better at gathering the hair quickly. Just a few swipes of the cleaning brush and look at all that hair!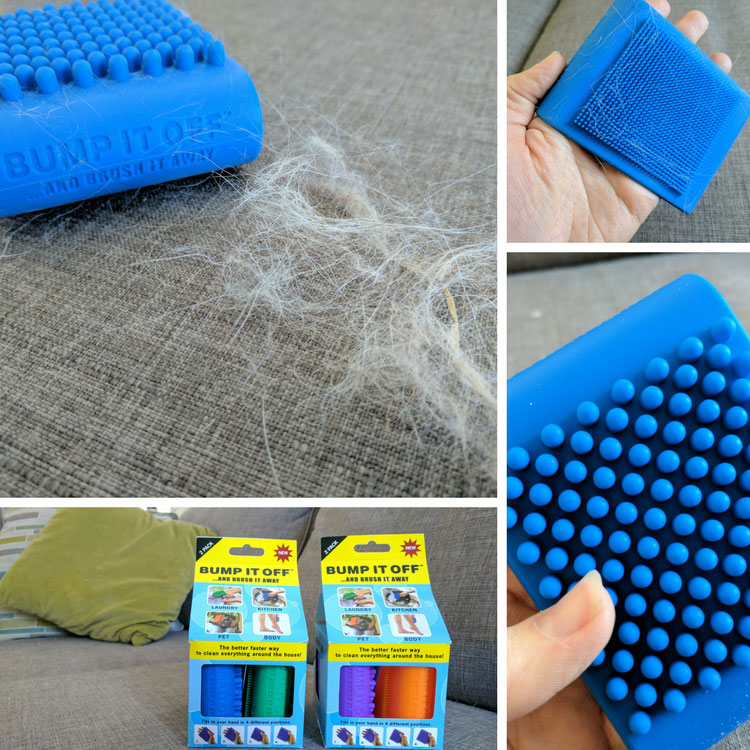 After I was finished, cleaning the Bump It Off was easy. I just removed all the loose dog hair and washed in the sink with soap and water. Also I could throw it on the top rack of the dishwasher, but it wasn't that dirty. The Bump If Off worked like magic on my fabric couch, but here are some other uses too!
Other Uses for "Bump it Off" Include:
Getting tough stains out in the laundry
Scrubbing the dishes clean in the kitchen
Acting as a body loofah in the bathroom
Brushing the hairs of the cat or dog
Cleaning the stain in the carpet
You can get a 2-pack of these dog hair couching cleaning magic brushes aka "Bump If Off" for $19.99. They come in orange/purple and blue/green. Follow on Facebook, Twitter and Instagram.
How do you remove pet hair from the couch?
What do you think of the Bump If Off for removing pet hair from the fabric couch? Pretty impressive, right?