Disclosure: This post is sponsored by Petcurean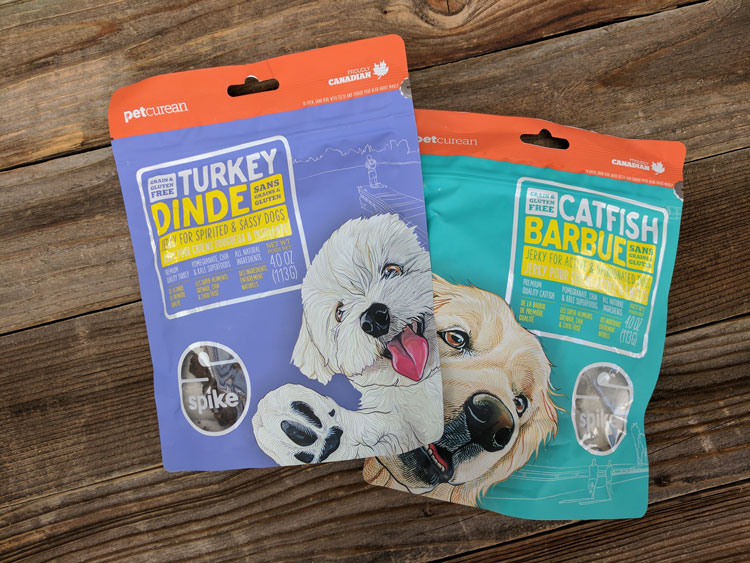 Christmas is right around the corner! Don't forget those special somethings under the tree or in the stocking for the pets too! It's easy to buy for the furry family members – they never complain!
Daisy, our fur baby has her very own stocking (shaped as a bone) hanging right along side our stockings. After all, she is a part of the family too! This year I am stuffing her stocking with multiple chew toys and healthy treats that make her happy! She loves Petcurean's Jerky Treats!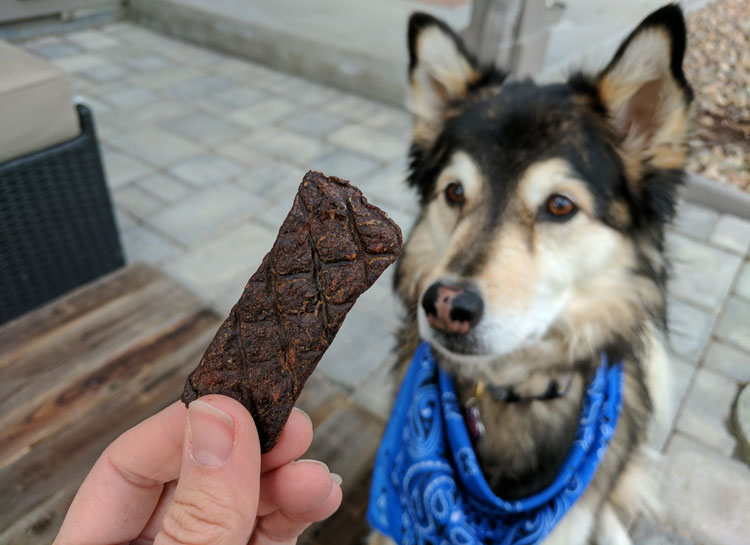 There are 4 delicious flavors that get my dog's tail waggin' including: Grain Free Venison Jerky, Grain Free Duck Jerky, Grain Free Turkey Jerky and Grain Free Catfish Jerky!
Petcurean SPIKE treats contain premium quality meat proteins, anti-oxidants and superfoods like chia, pomegranate and kale! SPIKE contains only all natural ingredients, with zero by-products, added growth hormones, artificial preservatives, flavors or colors.
These dog treats are 100% gluten free and 100% grain free!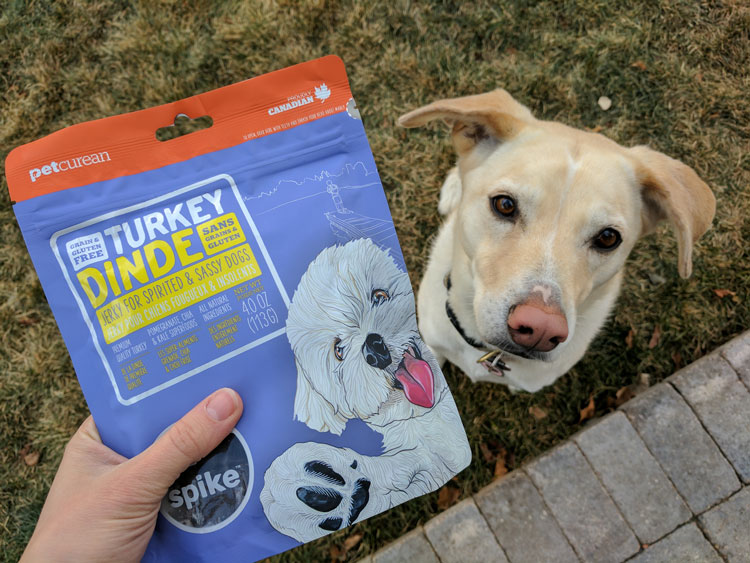 This is Daisy's BFF Abby. She comes over and plays almost every week! She is also getting Petcurean's dog treats for Christmas! This doggy household loves these treats some much that we gladly share them with others too! (Daisy insisted on getting Abby THESE treats, she even helped me wrap them!)
Petcurean Dog Treats:
High Quality, Simple Ingredients
Grain Free, Gluten Free!
Flavorful, Dogs LOVE them!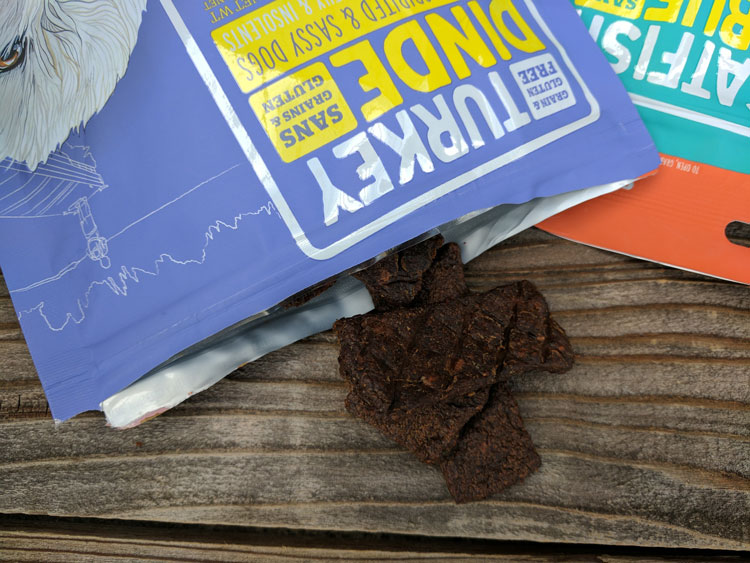 If you are looking for healthy treats for your four legged friends, try the Petcurean brand – these treat are packed with all natural superfoods and your dog will surely love them (and you for getting them!) Happy Holidays and Cheers to a Fluffy and Furry 2017!
Find the Petcurean Dog Jerky Treats in specialty dog stores and online at Petcurean!