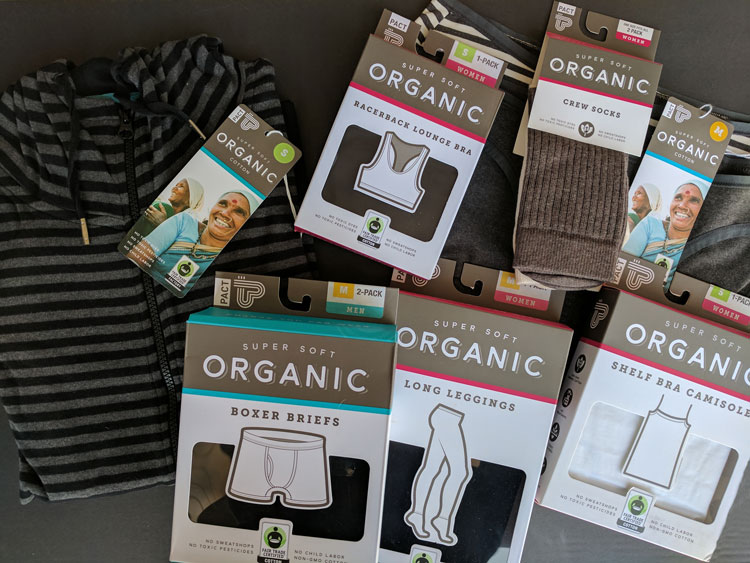 From hemp, bamboo and cotton – fabric is going organic! The difference between organic clothing and non-organic clothing at first sight? The much higher price tag. But once you get beyond the price, you will notice a lot of pros about buying organic clothing. My favorite reasons for choosing organic clothing include:
Extremely soft and comfortable – due to lack of harsh chemicals, dyes, bleaches.
Better for the environment – no chemicals fertilizers, pesticides or insecticides.
Less toxic material – organic fabrics are less toxic to the people that produce the clothing.
Skin reactions and allergies are less likely.
If you haven't tried organic fabrics like hemp, bamboo or cotton, I insist you do! As for me, I am so obsessed with organic fabrics that I buy only bamboo bed sheets now and organic material clothing (unless I get clothes from the thrift stores of course).
There are many brands that are changing their ways to organic. I am also learning about new companies all the time that only sell organic fabric clothing. The newest company on my radar is PACT Clothing. I am thrilled with their underwear and clothing!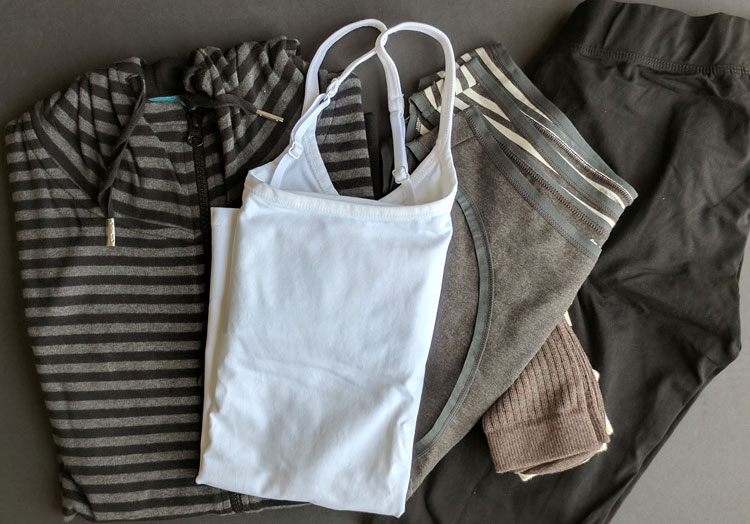 PACT Organic Clothing
PACT Organic Clothing is certified fair-trade and non-GMO organic. They started with socks and underwear, and now have a range of clothing, bras, leggings and more. Their organic underwear and clothing is so pure, making it great for those with sensitive skin! The styles are contemporary and basic, appealing to most everyone's tastes!
Organic Shelf Bra Camisole
This camisole is slim fitting and makes me feel so sexy! I have the white cami, which is so versatile – but it also comes in 20 other colors and patterns. It is mid weight, breathable and perfect for bed time or layering out and about! The straps are adjustable and it has a built in shelf bra.
This tank is my new favorite layering piece. It is so nice to start with such a soft fabric as the layer closest to my skin! I wear it with everything now!
Organic Long Leggings
I have about 10 pairs of leggings, but none compare in comfort to my organic cotton leggings. They are thick enough that they aren't see-through, yet they gently caress my skin in a light layer of fabric. They are breathable, cozy and so stretchy! They feel like I am wearing pajamas, yet I can wear a nice shirt with them to dress them up for an evening out!
These leggings are full length, however PACT also makes cropped leggings and tights too!
Organic Light Weight Hoodie
Black, blue stripes or black stripes are your options for this mid weight hoodie. I can't help but hug myself when I am wearing it. It is just that comfortable! When I look in my closet in the morning, all I ever want to wear is this hoodie. I swear my body craves the soft texture of the fabric. It is an essential piece of clothing! Other hoodies don't even compare to this one!
Organic Women's Classic Fit Bikini & Men's Boxer Briefs
My husband and I are so ridiculously happy in our body-hugging undies from PACT. The natural organic cotton underwear is a heavenly experience. There is no pinching, squeezing, or fabric bunching. We cannot express how soft and smooth the fabric is against our skin. It is light, more breathable than silk or satin, and just pure comfort.
Organic Racerback Lounge Bra
Bras are known to be the most uncomfortable item of clothing that women wear (okay, bras and heels). Alas, a bra that caresses my skin in a good way! This bra is the best to lounge around in. I barely notice it – there are no wires poking me in the side! I love the double layer front coverage – because well – ladies you get it. It is tagless, soft and actually gives a pretty good support. I wish I could wear it with everything!
Why I Love PACT Clothing
PACT is local to me! They are right here in Boulder, Colorado. So of course, I love that! But beyond their location, they are truly an awesome company that has a mission to be transparent, environmentally and socially sustainable. They are sweatshop free, ethical producer and are revolutionizing the way apparel is made.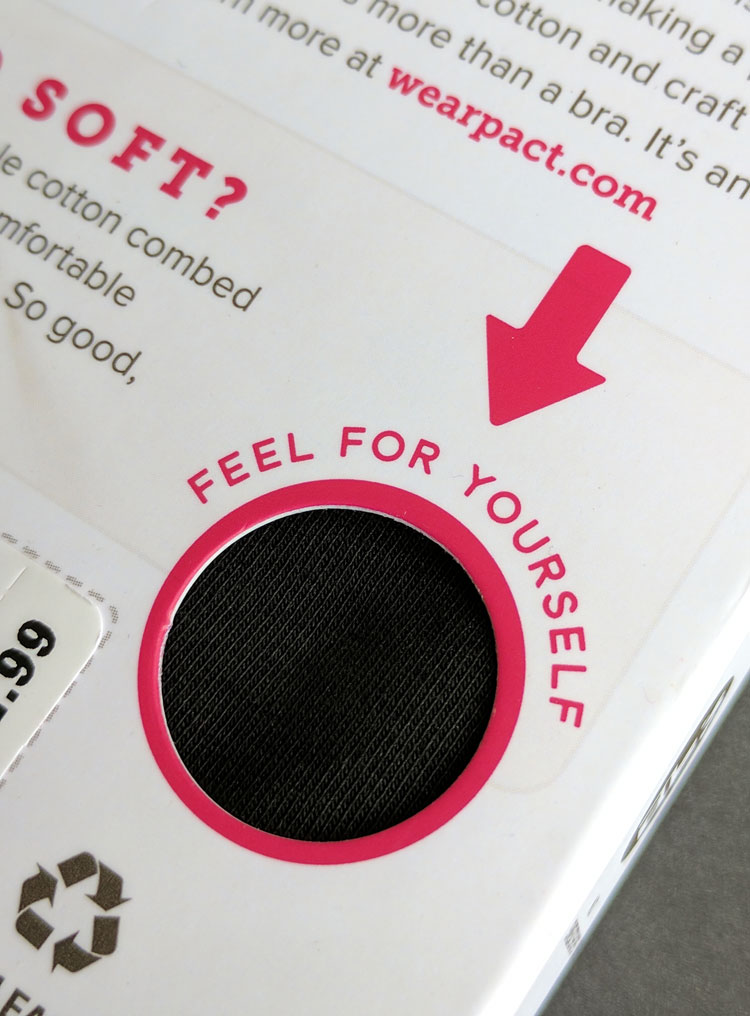 Did you know? Organic cotton doesn't pollute the soil or air and uses 71% less water and 62% less energy than conventional cotton. Growing organic cotton keeps farmers and their families safe because they are not exposed to toxic chemicals.
Their underwear is undeniably the most comfortable, dreamy, soft pieces of clothing I've ever experienced. Organic cotton feels like clouds of heaven on my skin. My husband says, "Life is too short to wear uncomfortable underwear", therefore I am stocking up on more PACT undies!
Organic Clothing Worth the Hype?
Yes. So much yes! Organic clothing, specifically organic cotton is better for the environment, the farmers, the product manufacturers and the end buyer!
Connect with PACT Organic
Connect with PACT Organic online pactorganic.com or socially on Facebook, Twitter and Instagram.
I received this product for free from Moms Meet, May Media Group LLC, who received it directly from the manufacturer. As a Moms Meet blogger, I agree to use this product and post my honest opinion on my blog. The opinions posted are my own.