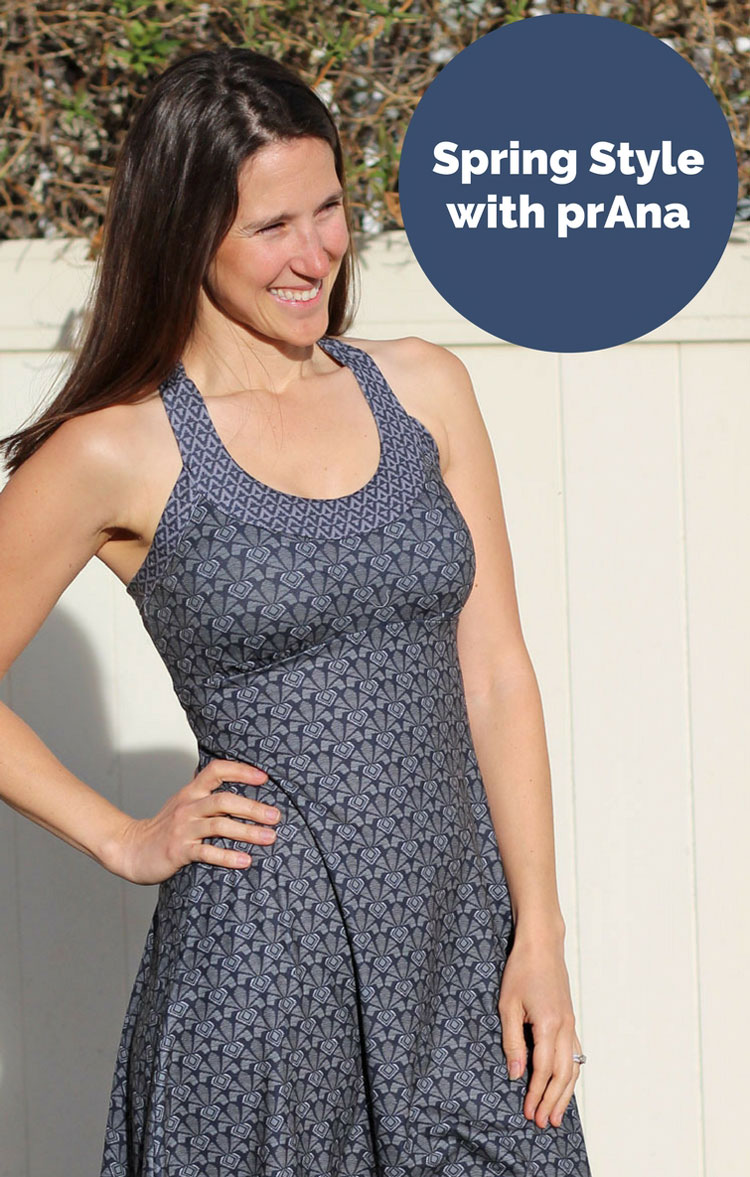 You know when it's 78 degrees outside and then snows the next day? Oh, you don't? I guess that is only true if you live in a finicky-weather state like Colorado? It is quite humorous actually. It was in the 70s-80s just a few weeks ago, and now there is snow all over our beautiful blooming trees and flowers! Thank goodness I know better than to start planting in my garden!
If you live in a state where the weather changes as much as Trump's political statements, then you feel my pain. It goes from Summer to Winter – back to Summer and Winter. That's Spring in Colorado! I just want to wear my spring dresses and flip flops already! After all, I got sent an adorable outfit from prAna that I want to show off.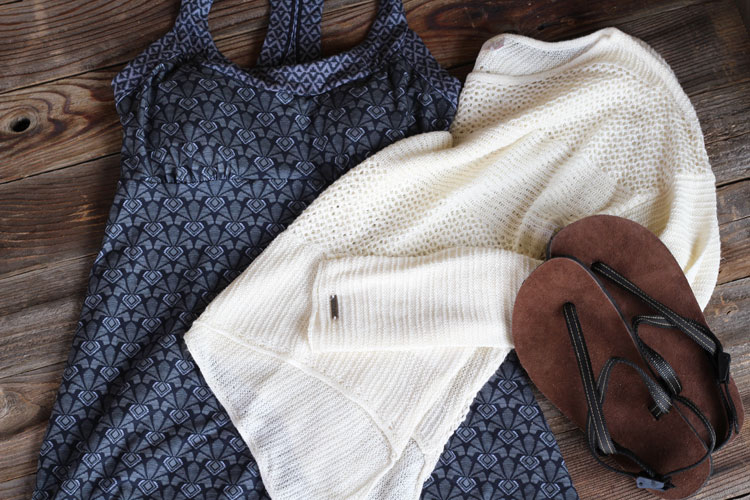 Luckily, there was a sunny afternoon that I was able to get outside and test out these amazing new clothes. (Just in time too – because a cold front came in and it snowed 3 inches overnight!)
Wearing: Cali Dress
This dress gives you the feeling that you are dressing up while secretly you feel like you are in yoga pants. The Cali Dress is literally like wearing yoga pants made into a dress.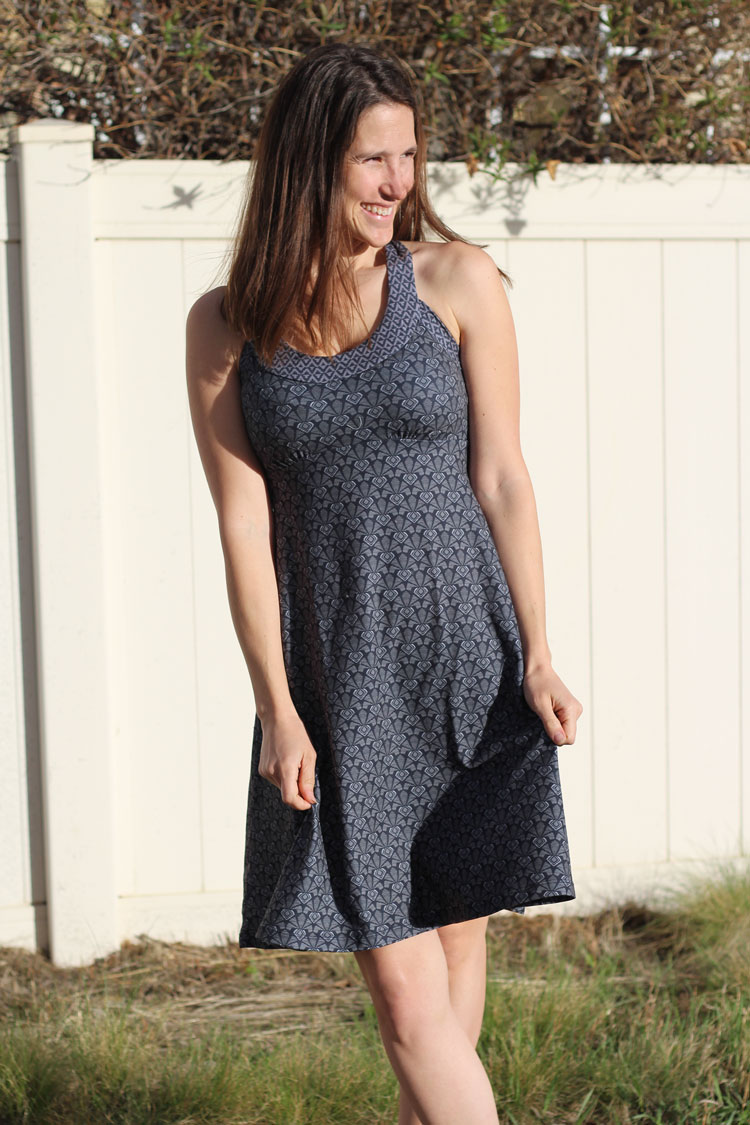 It is so soft, stretchy, and comfortable. I can move and stretch in this dress – it feels naughty to be this comfortable in a dress!
The Veeda® performance knit fabric is thick and flattering (45% Recycled Polyester / 45% Spun Polyester / 10% Spandex). There are nine styles of this dress – patterns to plain prints. You can even get an all black dress, making it you're new little black dress (perfect to be dressed up or worn casually).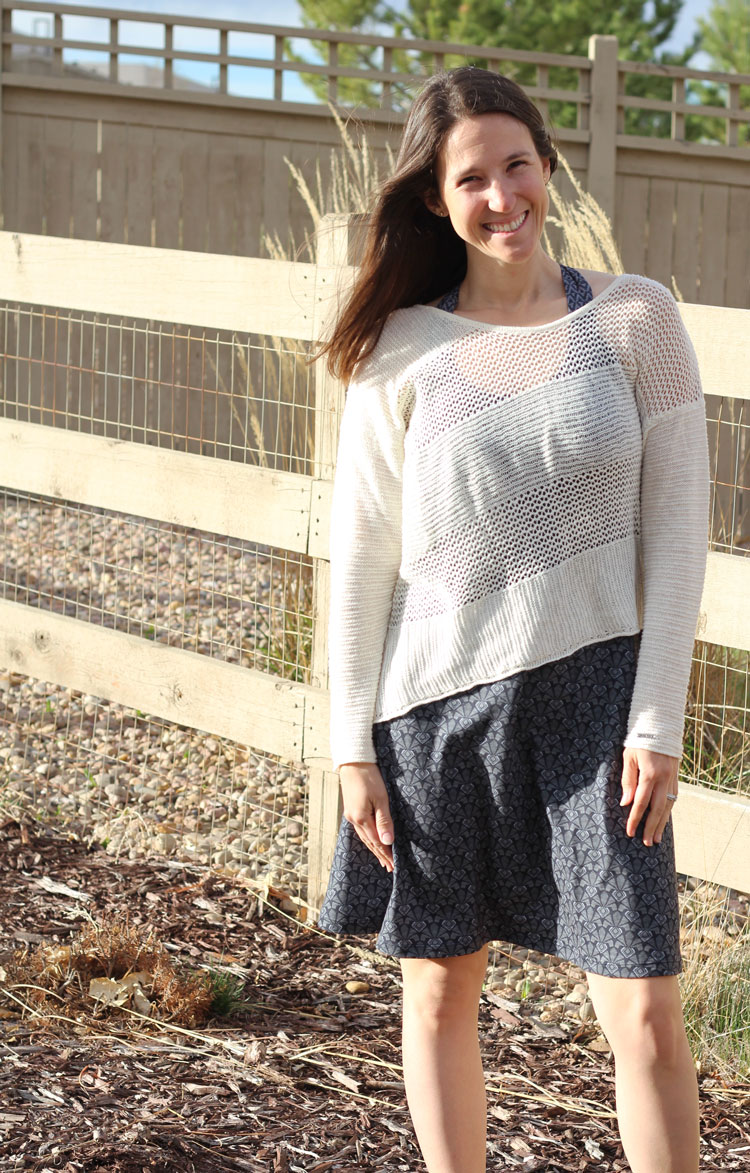 When I wore this out, my husband kept repeating how much he loved this dress and asked why I don't wear more dresses. Honestly? Because most dresses do not feel like this one! I am going to have to stock my closet with these perfect Spring/Summer dresses. They are so comfortable!
Cali Dress – empire seam, scoop neck, dropped hem, shelf bra, racerback dress.
Wearing: Liana Sweater
Along with the Cali dress, I was sent the Liana Sweater. I am a girl that loves sweaters. Normally I am the bulky sweater type, but I thought I would give this Spring sweater a shot – and I am glad I did!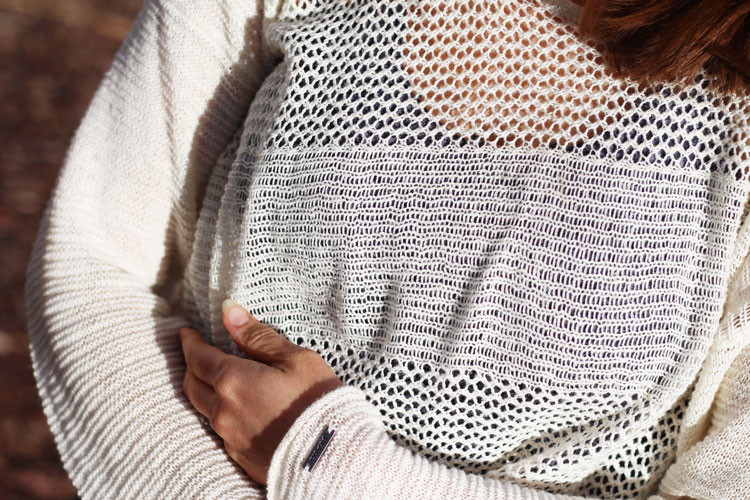 This sweater is perfect for a cool morning that turns into a warm afternoon. It is a nice layer over a workout tank top or a spring dress. It is lightweight and feminine. Made with hemp and organic cotton, you can imagine how soft it is!
Liana Sweater – wide neck, angled strips, asymmetrical hem, relaxed fit.
Final Thoughts on prAna
I am a very dedicated customer of prAna. I shop frequently at the prAna store in Boulder, CO. I have a number of outfits in my closet from prAna. I love buying prAna clothing for me and for my husband. I am a little obsessed with their yoga gear and my husband is a little obsessed with their jeans.
When you buy quality, well made, sustainable clothing – it is easy to tell the difference. When you wear prAna clothing, it just feels nicer on your skin. It is high quality and looks great! Every season they introduce new clothing styles, and I usually fall in love with a few things! I am headed there to buy another Cali Dress soon!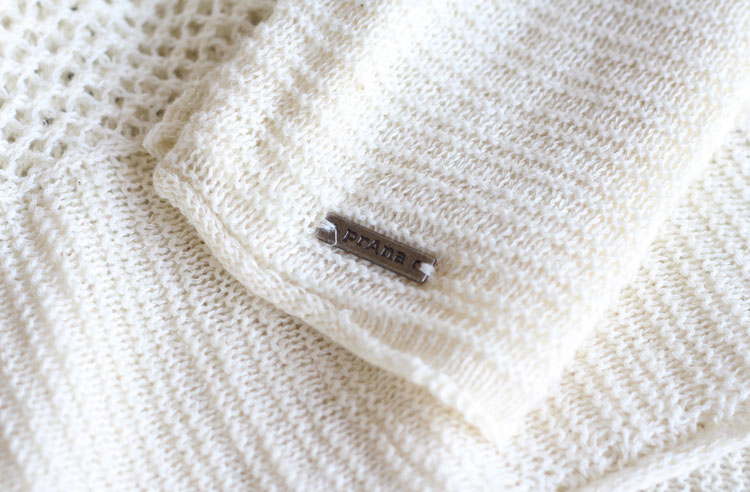 Get 15% Off Your Entire Order!
Now you can shop prAna for Spring with the discount code: MOMSKM Use it on prAna.com to receive 15% off your entire order!
I received this product for free from Moms Meet, May Media Group LLC, who received it directly from the manufacturer. As a Moms Meet blogger, I agree to use this product and post my honest opinion on my blog. The opinions posted are my own.