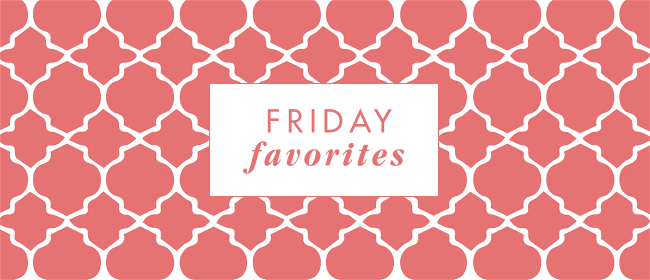 Happy Friday! I have been looking forward to this weekend for weeks! Why? Because my mom is coming into town (from Washington state) and we are going on a mom-daughter adventure! It was a little spur of the moment trip and it should be a blast. I will be posting about my trip in an upcoming blog post — As for now, I've found some awesome new brands and I'd like to tell you about them –>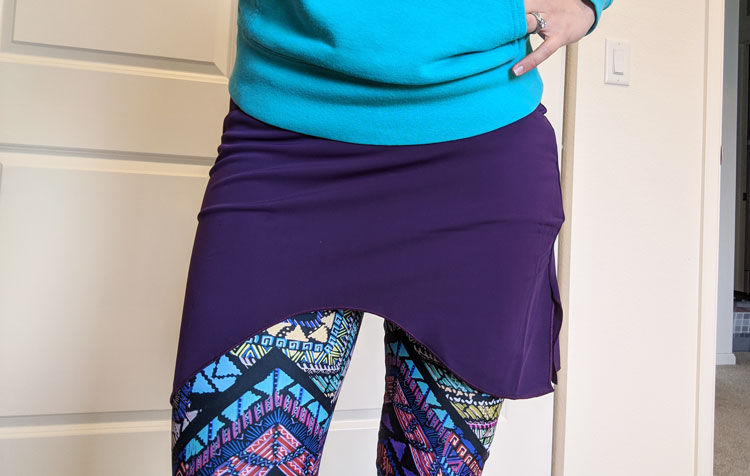 Booty Shawl
That's right, this fabulous booty wrap is a great solution to cover up your bits and pieces. This fashion accessory goes great over workout clothing and leggings. Just like a scarf for your neck, Booty Shawl is a cover for your bum!
There are a few styles that each offer different fabrics, colors, and sizes. The Booty Shawl is ideal for covering up – wear it over skinny jeans, keep it casual over yoga pants, rock them at the gym over leggings, or wear it as a swimsuit cover-up. If you are like me and don't want everything hanging out – grab this booty wrap to add a layer of material to any outfit. I especially like the extra booty layer at the gym!

Bubba's Fine Foods
This company is headquartered just up the highway from me! It is a brand that adds to the many awesome Colorado natural and organic products from the state. Bubba's Fine Foods is a pioneering paleo snack brand whose flavor-laden creations are convincing consumers there can be life after grains.
I have been enjoying snacking on a few of the gluten-free, grain-free, and paleo snacks from Bubba's Fine Food. From the snack mixes, 'nan chips and ungranolas – they are all so satisfying. The flavors are unique – especially the spices on the banana chips – flavors like Blazing Buffalo, Grand Garlic Parm, and Macho Nacho – these are not your average banana chips! The Ungranola is my favorite new snack – I can eat it by the handfuls!

Purchase online at www.bubbasfoods.com, Amazon, and retailers Natural Grocers, Sprouts, Whole Foods, The Fresh Market, and King Soopers.

The Craft Kingdom by Eli Maor
If you need a good craft book for the whole family this summer – here you go! This book is filled with easy beginner DIY crafts. It contains more than 90 crafts and projects, organized by subjects like: paints, nature-inspired, stamps, washi tape, soap making, candle making, recycling art, re-purposing, beauty accessories, fabric and textile projects, buttons, paper and even paper napkins.
I love how the DIY projects are so simple and many of the crafts up-cycle items that would get thrown in the trash. The colorful pictures and simple instructions makes this a great book for anyone. The craft projects are easy to follow and complete. Find the quick and quirky projects from The Craft Kingdom on Amazon.

Zen Chi Black Goji Berries
This is an interesting little tiny jar of magical berries. All you do is simply drop 15 or so black goji berries in water and sit back and watch! The micro nutrients release into the water turning it purplish blue streaks. You can squeeze in lemon to see a bright transformation! ZenChi's Black Goji Berries make it easy to enjoy the anti-inflammatory, glowing benefits of this powerful superfood.
Are you intrigued? Go ahead and try them yourself at drinkzenchi.com – to find your zen, balance your chi!

A Million Dollars in Change by Alessandra Cavalluzzi
This book is about how to engage employees, attract talent and make the world an overall better place. Currently, I am working in human resources, so any kind of employee engagement manuals get my attention. I love the easy step-by-step resource for how to create, pitch, implement and scale CSR programs at any company. Since my company is very adamant about CSR already, this only encouraged it more! Awesome for improving business culutre and mission!
Get A Million Dollars in Change on Amazon!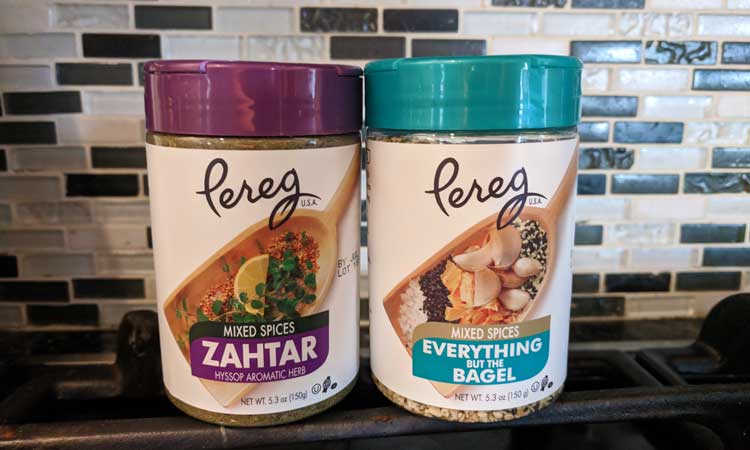 Pereg Mixed Spices
Pereg Natural Foods, manufacturers all-natural spices, gluten free foods and ancient grains. When they asked me to try the all natural and exotic sounding spice, ZAHTAR, I was intrigued.
ZAHTAR has been a staple of Mediterranean and Middle Eastern cuisine for centuries. Base ingredients usually include hyssop, sesame seeds, oregano, marjoram, and salt. It is versatile, good for you and tastes so unique – but works in many dishes like stews, soups, marinades and more! Pereg ZAHTAR is a blend of 100% pure hyssop, parsley, sesame seeds, ground chickpeas, coriander, salt, and olive oil. All ingredients are fresh, natural, gluten-free, vegan, and OU kosher-certified.
Now that you know all about this trendy "magic dust," it's time to give it a try!
What are some of your favorite products currently?