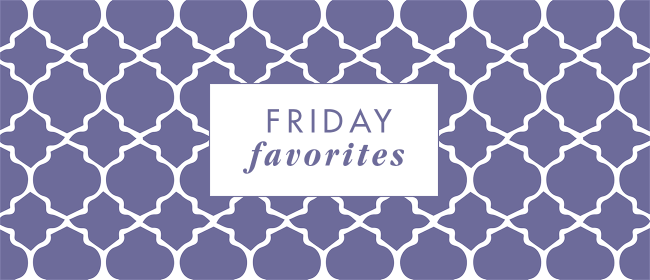 I hope you had a great week. Mine was busy – but I actually was able to cook in the kitchen on a few weeknights! I am getting a little bit better at not coming home and just snacking for dinner or picking up take-out. With my husband and I both working full time jobs, it is a challenge to cook at home! (It's the little things!) Do you find it a challenge too? Anyway, without further ado, here are my best finds for my Friday Favorites!
DAZI Socks
DAZI is a fun and spunky brand that started out with skinny neckties and now has added DAZI socks. These sock pairs come in fun and unique colors and designs. they are thick and have great cushion. Some of the colorful sock choices are the Jude (a soft mint green sock combined with gray and white stripes) and the Macaw (white, light blue and royal blue stripes cock with a nautical vibe). I love how soft and cushy they are!
All socks from DAZI are available in one size which fits men size (9-12) and retails for $15.99.
Loving Pets Ora-Bones
My dog's dental health is important to me, because my dog is important to me. I don't want my dogs dental hygiene to suffer because of my neglect, nor do I want her to have stinky breath! Taking care of my dog's gums and teeth doesn't take that much effort, especially with products like Loving Pets Ora-Bones.
Ora-Bones are breath freshening chews with a dental feature on every surface. The nibs around the heart shaped opening massage the gums and scrape the tongue. They are made in the USA and are a new, convenient and affordable solution to helping with pet's dental care.
Enlightened
Englightened Ice Cream Bars are always stocked in my freezer and recently I branched out and tried another Enlightened product. The Enlightened Bean Crisps! These bean crisps come in a bunch of flavors – sweet flavors and savory flavors. They make great snacks but are also perfect for meals too! The Sriracha Roasted Broad Bean Crisps are tasty on Asian salads or stirfry!
"This Story is For You" By Greg Pizzoli
A children's book with powerful pictures. Greg Pizzoli is a Geisel Award Winning author-illustrator, and this is latest book on sale 4/3/18. This book shows young ones that they deserve to be seen and celebrated. It is warm and comforting and a moving depiction on unconditional love.
Sbode Bluetooth Headphones
I am in love with these lightweight headphones from Sbode. They have 8 hours of listening time and then are plugged in and charged via USB. I can walk all over the house without them tangling on the stair railing, my clothes, the door, etc. They stay put and give clear sound. They block out quite a bit of outside noise as well. I haven't tested them in a really noisy situation, but they do block little noises when I am using them. You can find these on Amazon for $23.99.
Groundhug Day By Anne Marie Pace
This sweet children's story is a great spring read! It combines Valentine's Day and Groundhog Day in a fun, clever picture book. Join Moose, Squirrel, Bunny and Porcupine as they put their heads together to come up with a plan for their friend to join the Valentine's Day party! It is a great kids book that parents enjoy too!
Disclosure: I was provided products to review and included them in the post.