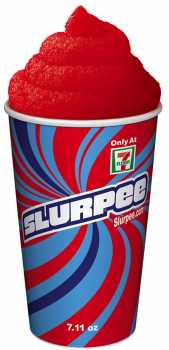 Celebrate 7-Eleven Day 2010
Sunday, July 11 08:00 AM until 11:00 PM – All participating 7-Eleven Stores in the US are giving out a free 7.11oz Slurpee drink.
I haven't dyed my tounge with my favorite blue raspberry Slurpee in ages! I'll have to swing by tomorrow and enjoy a refreshing Slurpee… just like the good 'ole days!