This is a sponsored conversation written by me on behalf of Mizuno. The opinions and text are all mine.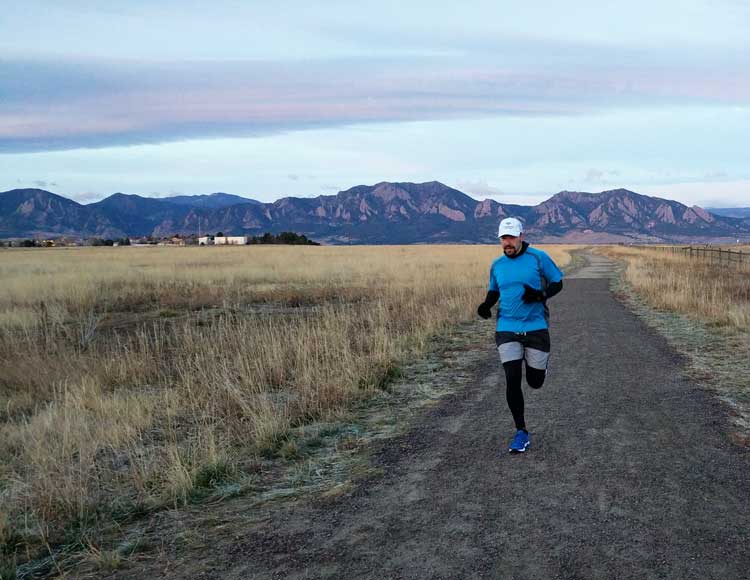 I've never been a runner. Being wide shouldered and quite frankly, stocky most of my life, I never thought I was built for it. Those were the excuses in my head at least. Honestly, I wasn't afraid of running or wasn't too lazy, I just never saw myself as the thin and slender running-type.
Until just last year when my thin and slender running-type neighbor encouraged me to start running with him. This guy is a multi-marathoner speed demon. But at the time, we was recovering from an injury and only by doctor's orders was allowed to run a few miles at a time. I could do that, right?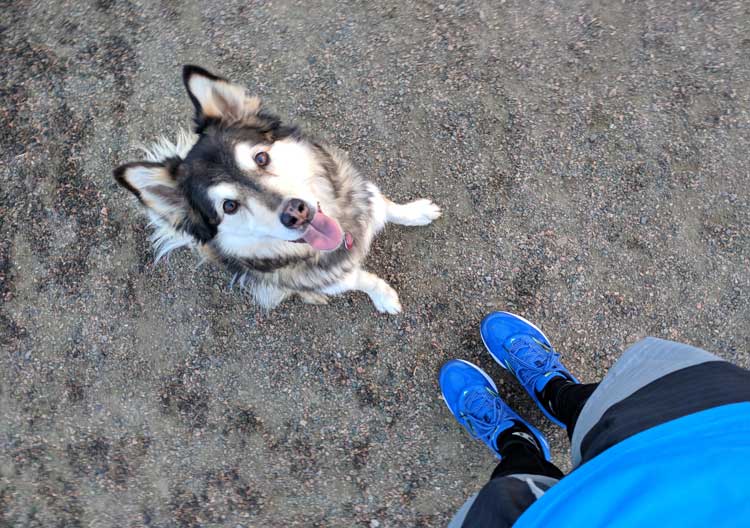 His recovery and my unfamiliarity to running was a perfect pair. We would run around the area we lived, bring our dogs and get in a nice sweat before getting ready for work. He coached me on technique and I was able to push him just by being there for him during recovery. (I highly suggest running with a partner if you are just starting out or wanting to get into running, but need a little nudge. Having someone to challenge you and having someone there just to run next to – even if you are too out of breath to talk – makes a big difference.)
I went from huffing and puffing to running my first ever race that year – a 5K! It was a fun race called the Boulder Bolder and got me pumped up about doing more races in the future.
In fact, a few months later I ran a 1/2 marathon! It was brutal and hard, but so rewarding… even though the time I was recording on my watch was wrong and I didn't make my goal by 2 seconds!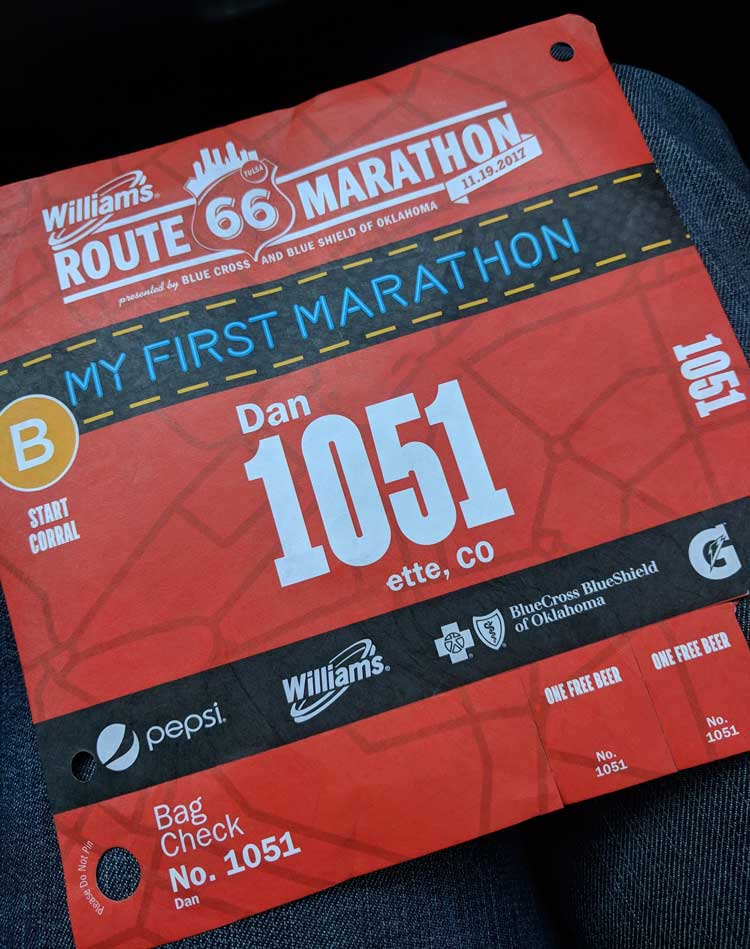 This year I set my sights on running a marathon. A bucket list item of mine, I booked myself for the Route 66 marathon in Oklahoma. Yes, there are plenty of races I could run here in Colorado – but I was excited to run with my cousin (another one of those crazy multi-marathoners) and I was even more excited about running without the high altitude air of Colorado.
About the time I was planning for the race, my wife (the head-honcho of this blog) scored some Wave Rider 21 running shoes from Mizuno Running. She works along with Tapinfluence and FitFluential and was able to get me a pair for the race.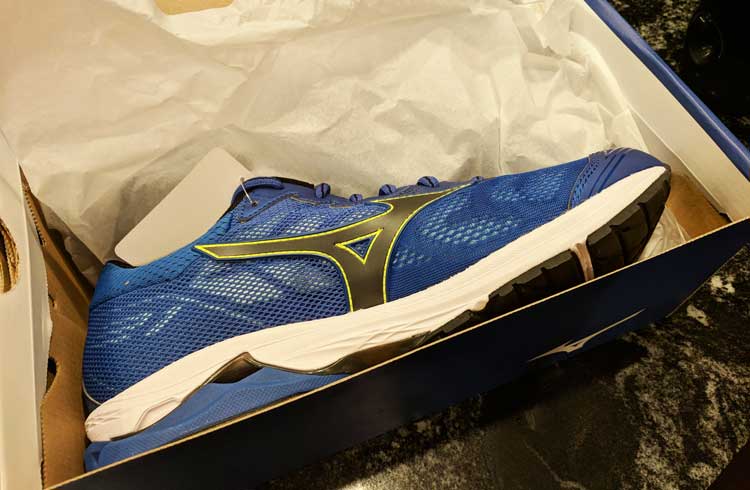 I was stoked about these snazzy new Mizuno shoes. Mizuno has been my running shoe of choice since starting this running journey. I have worn a few pairs out though because *don't judge me* I also wear them for everyday life, house work, and yard work. They take quite a beating. It was great timing to get some new shoes.
My Mizuno Running shoes fit like a charm and looked so cool (which is more important?). I have the Wave Rider 21 in classic blue/black. I like these shoes because the upper mesh is flexible and secure, it's like nothing else, a great upgrade. The cushioning feels incredible on my soles and the way they form with my footing as I hit the pavement is comfortable and smooth.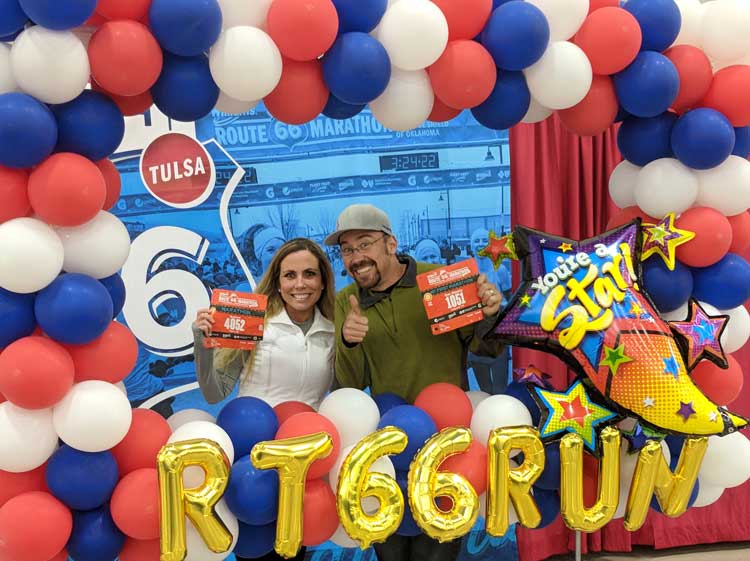 The Route 66 Marathon was intimidating, exciting, exhausting and thrilling. My cousin was a great race partner and stuck with me, even though she was more than capable of smoking me out. We chatted some, and even laughed a little during our race, but mostly my mind was focused on finishing. I'd never run this far and knew it was going to be a challenge. Ultimately my goal was to just finish!
And that I did!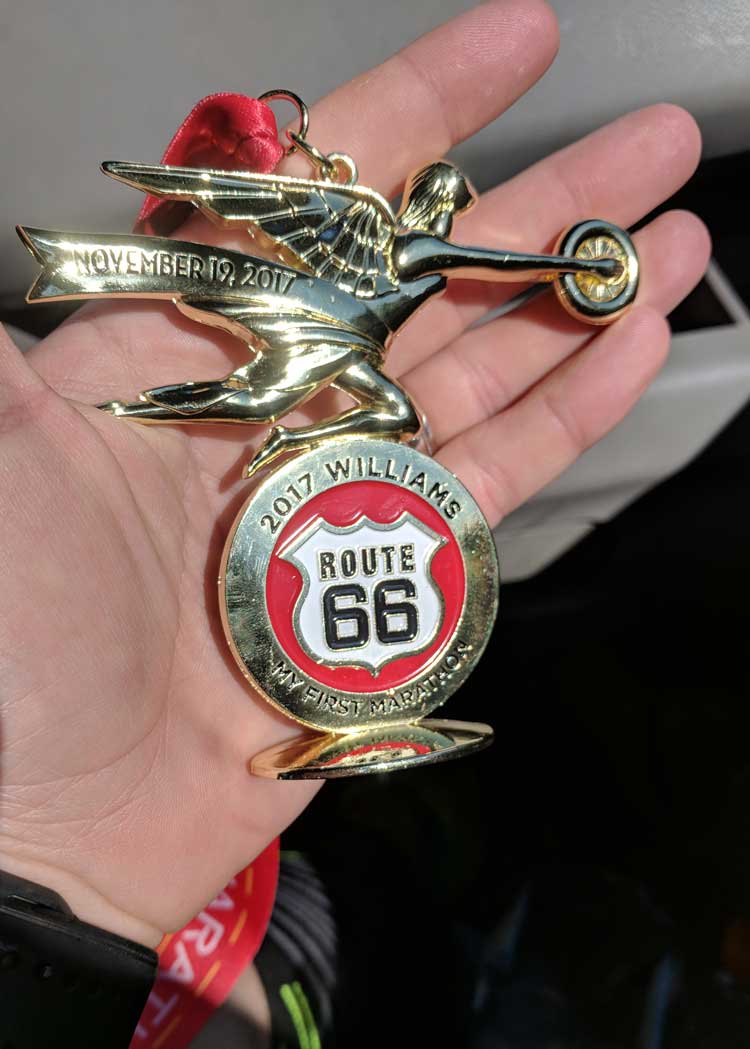 Look at this! I got my very first marathon metal and I am displaying it proud… however it is nothing like the display at my cousins house. Check this out: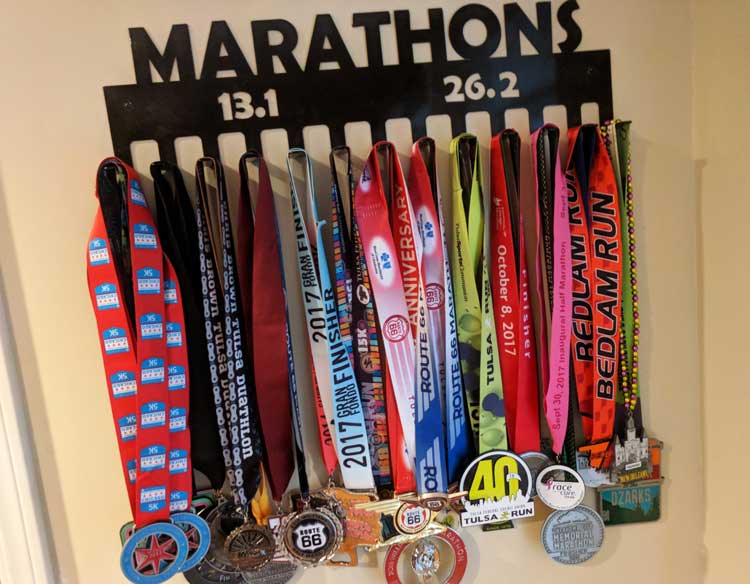 If you are new to running, I remember being there. In fact, some days I am still there, and only have the motivation for a mile or two. I think ultimately it is not about how fast or how far (or even how many medals you have on the wall), it is about not giving up. It is about "keep moving."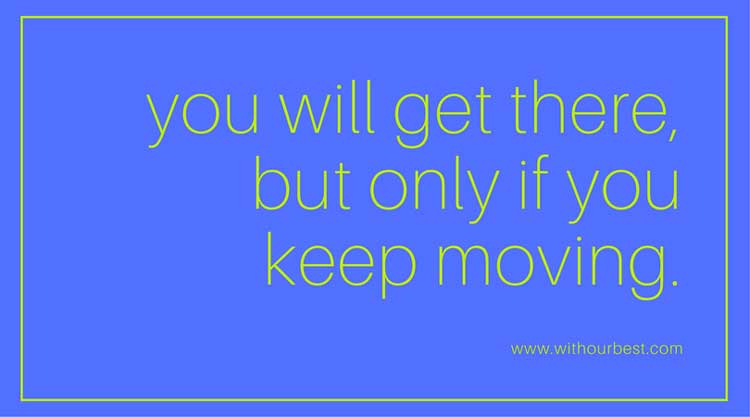 I encourage you to keep this quote in mind and don't be discouraged. If you have enough motivation to get your running shoes on – you are half way there! Run on!