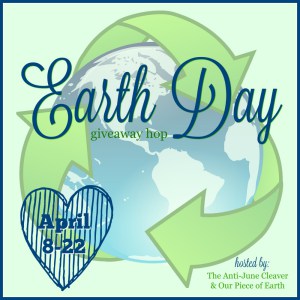 Let's Celebrate Earth Day!
Personally, I think Earth Day is a great day to spend outdoors – enjoying the parks, going for a long walk by the river or planting some seedlings! While during Earth Day I am reminded to "think green", I really do pride myself in "thinking green" more than that. I try to do everything I can to leave a smaller footprint.
One company that has core values that are about giving back and saving the earth, is Grab Green. Grab Green has natural cleaning products that actually work! I have been really happy with their cleaning products as I use them around my house. That is why I want to share them with you!

I am joining with The Anti-June Cleaver and Our Piece of Earth for the first annual Earth Day Giveaway Hop!
In this giveaway hop all the participating bloggers will be giving away something that is natural and/or organic and/or eco-friendly! So let's celebrate Earth Month and Earth Day with some awesome "green giveaways" , shall we?!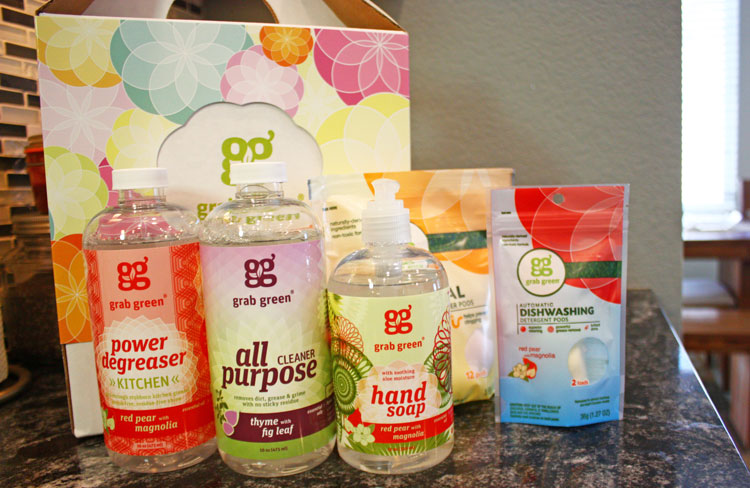 Let's start with my Grab Green Giveaway! Grab Green is offering a $35 gift certificate which also includes shipping. (This photo of the products is an approximate value).
Grab Green on Facebook, Twitter, Pinterest, and Instagram
Enter below to win:
Grab Green $35 Gift Certificate PLUS Shipping

After you are done entering, check out all the other blogger giveaways, by hopping along this giveaway blog hop! Good luck and stay green!
This giveaway will run from April 8-22, 2016.