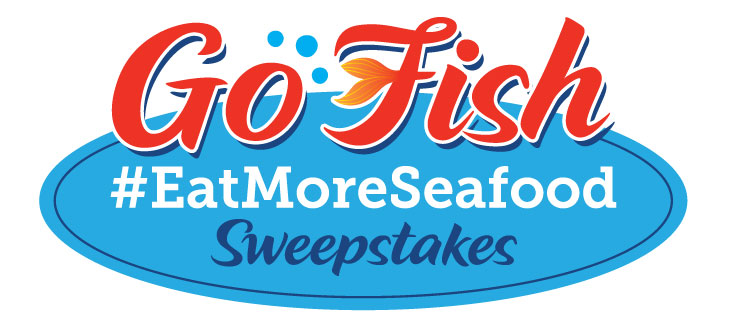 Do you frequently incorporate fish into your diet?
If you have trouble consuming seafood (at least 2 times per week) what is the reason? Is it because you find fish is difficult to prepare? Do you struggle with knowing how to serve fish? Or do you forget about eating fish?
Why Eat More Fish?
U.S. Department of Health and Human Services and the USDA, Dietary Guidelines for Americans 2015-2020 concludes that average seafood consumption is below recommendations in the U.S.A. and suggests dramatic changes in the American diet to increase this intake – such as choosing a salmon steak or tuna sandwich over traditional choices.
It is recommended that seafood be incorporated into diet at least two meals (or 8 ounces) per week. Substituting seafood for other forms of protein foods allows the body to get important nutrients.
Go Fish #EatMoreSeafood
Chicken of the Sea just launched the EatMoreSeafood Go Fish! Challenge initiative that rewards Americans for consuming seafood – any seafood! On the #EatMoreSeafood site you'll find a deck of 52 "Go Fish" recipes, nutritional facts, trivia, new products and tips on healthy living.
Anyone interested in joining the initiative can submit healthy tips for eating fresh or package fish and win prizes for doing so! In turn, the contributions will encourage others to eat more fish too!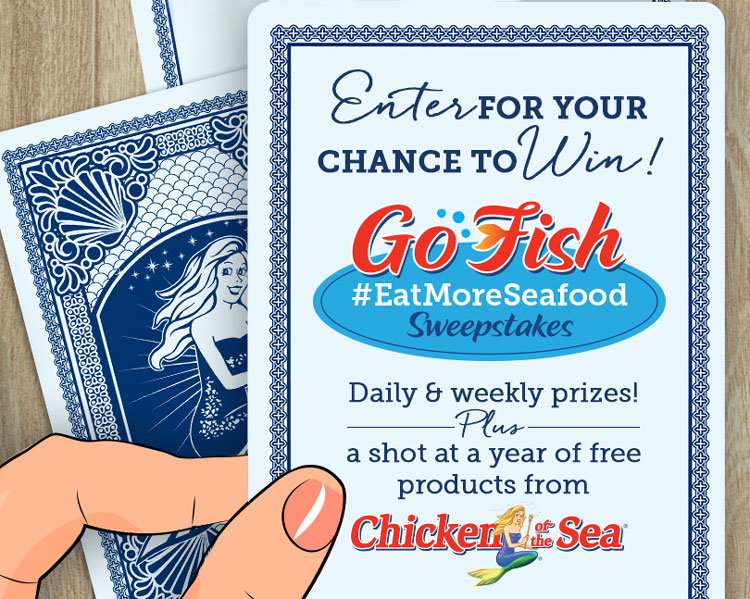 How to Participate
Seafood fans can enter by posting original seafood-related content accompanied with the #EatMoreSeafood hashtag on Twitter and Instagram, or by completing an entry form on the Chicken of the Sea web or Facebook page.
Ideas: add a seafood tip, recipe, story, nutritional fact, photo, video or something similar!
This program is a 10-week event that ends March 15, 2017. For more information on the #EatMoreSeafood Go Fish! Challenge, go to www.chickenofthesea.com/EatMoreSeafood.
Prizes
Enter to win for your chance of $100 weekly gift cards (10 winners), free seafood for a year monthly drawing (3 winners) and other additional prizes.
Follow the Chicken of the Sea Mermaid on Facebook, Instagram, Pinterest and Twitter.