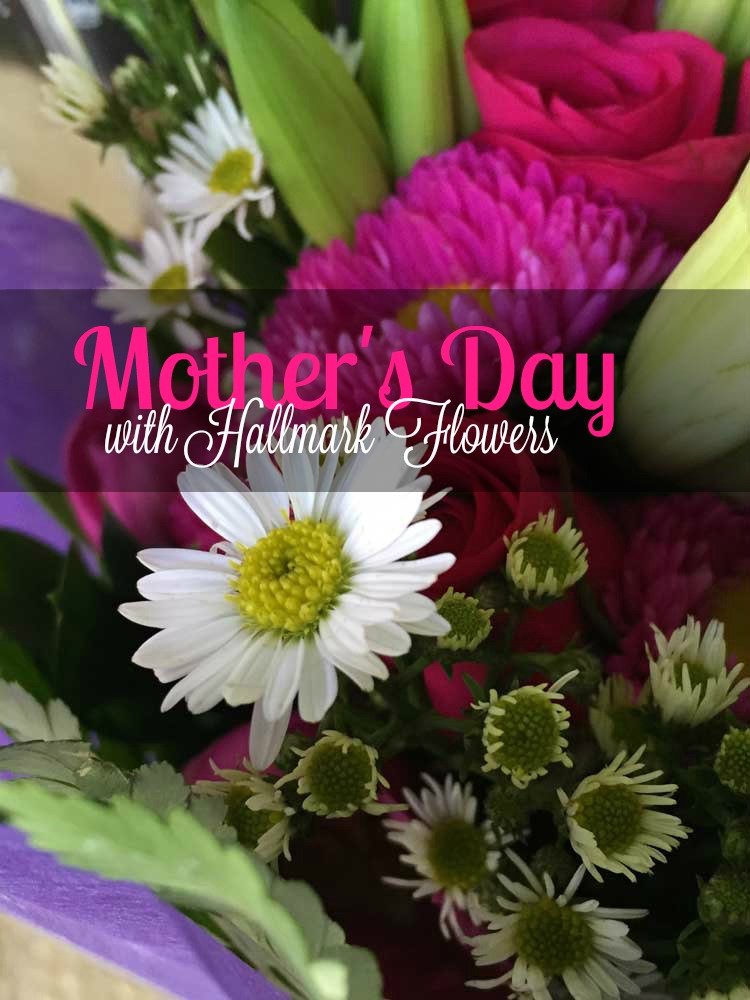 Mother's day is May 8th this year – just about a week away! Let's not forget to treat our moms!
What
should you not

get mom for Mother's Day?
A book about being a good parent.
A gym membership.
A list of chores.
A bathroom scale, diet cookbooks or spanx.
What
should you

get mom for Mother's Day?
Quality time.
Flowers.
Chocolate.
Spa day.
Family brunch.
Did you know the top thing mom wants for Mother's Day is quality time with their family? In a survey, 63% of moms said that they were hoping for quality time for Mother's Day! And while I respect mom for giving such a sweet and dear answer, let's be realistic – don't be caught empty handed on Mother's Day with just your "quality time" to give!
At least the second most popular answer is something we can work with – flowers! Whether you live in the basement, next door to your mom or across the country, flowers are a great gift for mom this Mother's Day!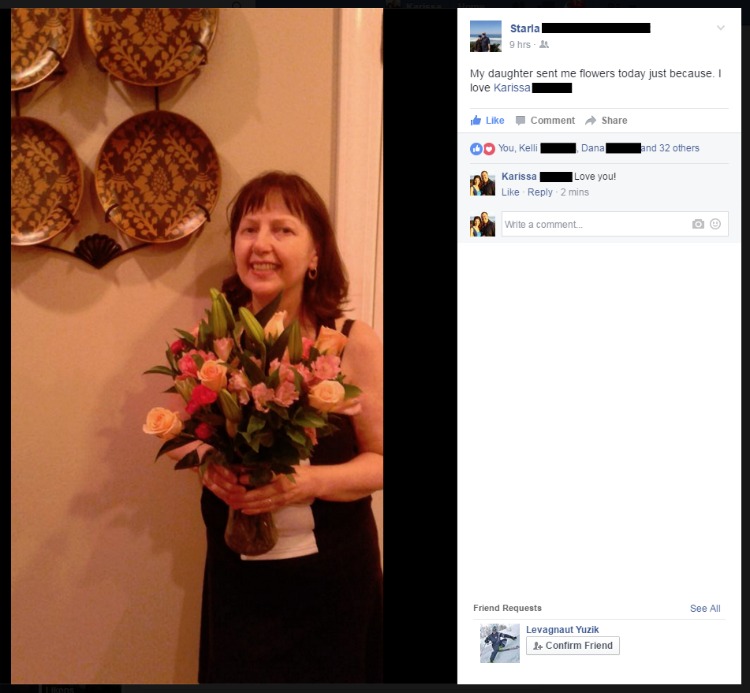 Hallmark helped me send these beautiful flowers to my mom.
My mom is my hero. She is by-far the nicest, sweetest, kindest, most gentle person you'll ever meet. She has nothing bad to say about anyone – ever. She is uplifting, positive and full of joy. She will invite the homeless in for dinners, she will provide shelter for those struggling financially or emotionally, she will treat everyone with love and respect – and wants the best for even her enemies (which, she has none.) She is a light in this world! She has taught me so many things, most importantly how to love people, live a life that is unselfish and to give back to others.
She was so happy and surprised with the Hallmark flower bouquet. It wasn't long before she posted on Facebook, bragging that I sent her flowers. So basically, making me look like an award-winning daughter! (Thanks, Hallmark!)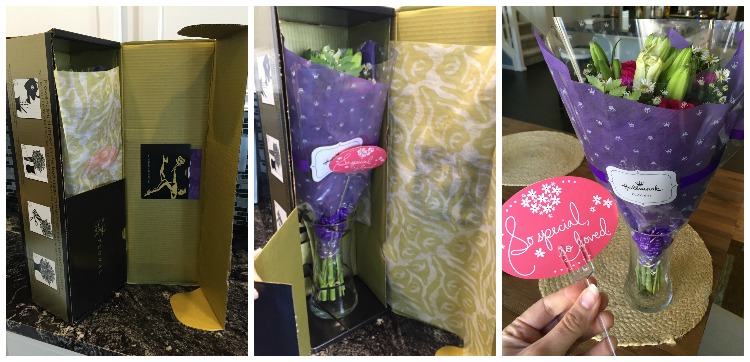 Ordering a beautiful flower arrangements from Hallmark is so easy! Hallmark Flowers has 11 curated floral bouquets to choose from on www.HallmarkFlowers.com. Each bouquet is wrapped in a Hallmark-branded floral sleeve and tissue to help gift recipients associate these arrangements with quality, caring and luxury. You can add a Hallmark sentiment tag and write a special note to your mom!
The arrangements range from $40-$80. The price includes front door shipping of the lovely flowers, a vase, note and flower food. It is really an amazing thing you can send flowers this way, and they look so beautiful right out of the box! (And they continue to bloom over the next week!)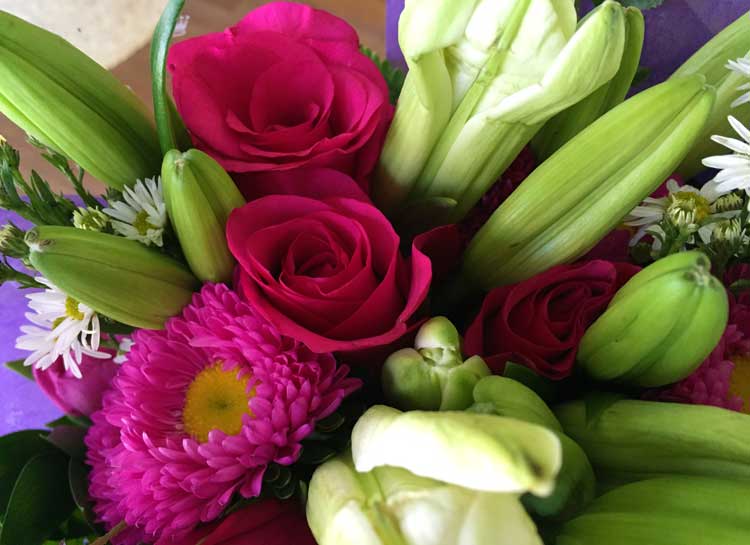 Beyond the flower arrangements, at Hallmark Flowers, you can find other Mother's Day gifts to send in the mail. They have fresh potted plants too! So whether your mom (wife, mom-friend, etc.) would love a colorful and bountiful flower display or a fresh potted plant to keep for years to come, check out Hallmark Flowers this Mother's Day!
You won't regret it. It is so simple and brings your mom joy!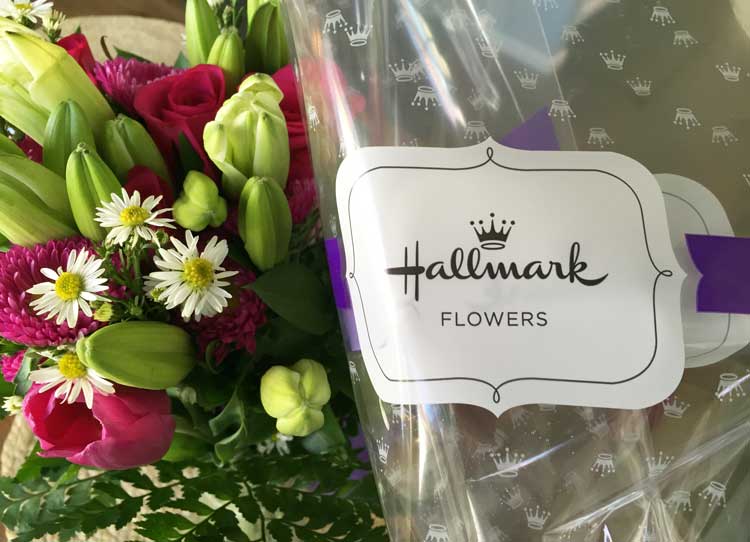 Flowers are a most-wanted gift that is easy for anyone to send – no matter the distance (I live in Colorado and my mom is in Washington)! Mother's Day is May 8th – so I encourage you to spend time with your mom if you can and either way, send her some surprise flowers that will make her smile!
The full lineup and more information is available at www.HallmarkFlowers.com.