The reviewer has been compensated in the form of a Best Buy Gift Card and/or received the product/service at a reduced price or for free.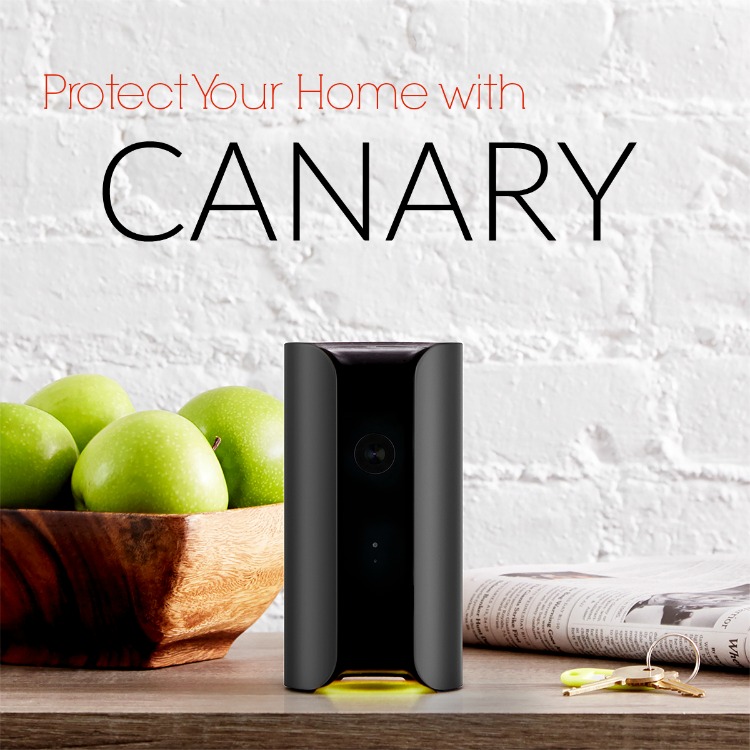 Have you ever been away from home for a long time and felt weird about what you might find when you return? Have you had that eerie feeling in your stomach knowing your home sat empty while you were on vacation? Have you ever came home late at night worried someone may have entered while you were out?
It is not uncommon for me to leave my home and return feeling a bit nervous about what I might find.
In the U.S. one home is burglarized every fifteen seconds.
Our home was previously wired for a security system, yet we have never found the right traditional home security program to fit our needs. The security programs I have looked into are very expensive on a monthly subscription basis. Not to mention the large upfront set up fee!
While we don't feel a serious threat in our neighborhood, we still want some security for when we are away without the large dent in our budget. That is why the Canary home security system is just right for us.
The Canary home security system is low-key and simple, and requires NO monthly service fee. It also doesn't require anyone to run wires throughout your home. It is a compact motion sensing device that captures live video and audio and syncs to your smartphone.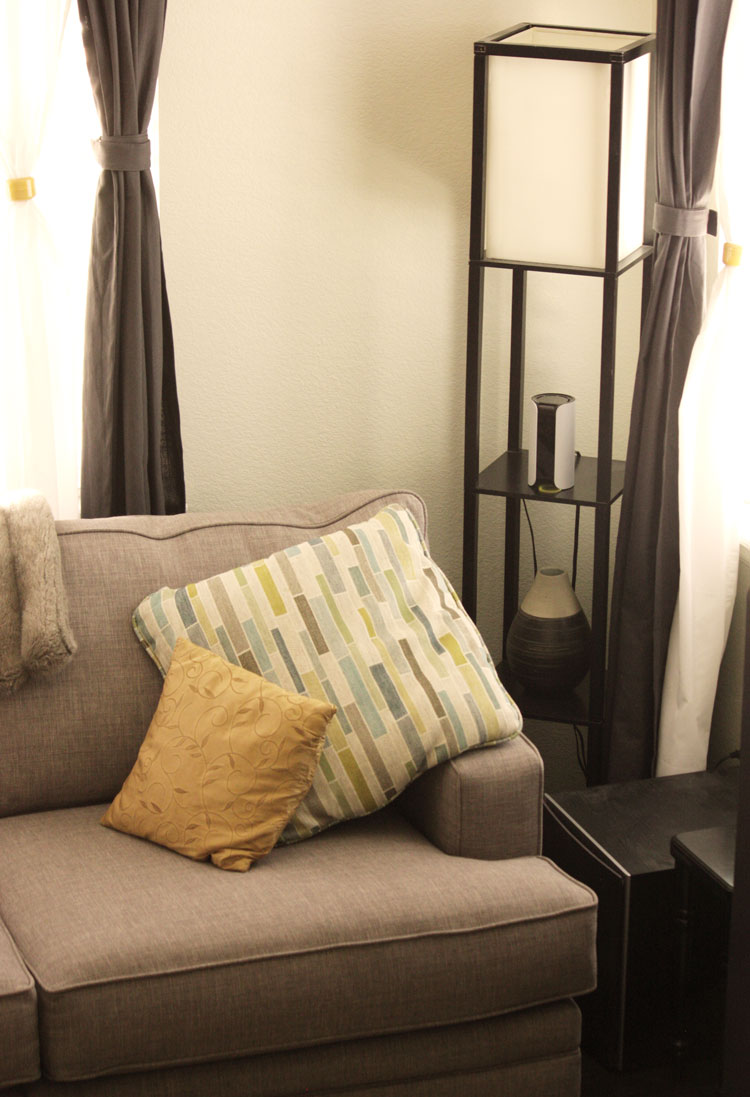 What I wanted in a home security system:
Non-intrusive
Hidden or disguised
Sleek and modern look
Good quality images and video
Easy to setup and manage
After unpacking the Canary, I was very happy with the size and the look of the device. It is so compact, literally just a bit bigger than a can of soda. It comes in all black, black/silver and black/white. These color options will blend with any home. The size of the unit makes it perfect to display on a bookshelf, on a desk, with a collection of candles, on the mantel… really anywhere.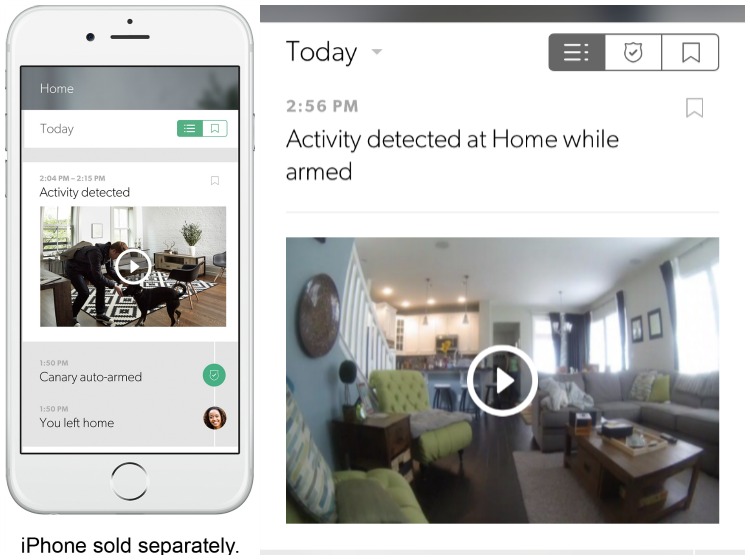 Setting up the Canary was simple:
Find a spot for the Canary
Plug in the Canary
Download the Canary App
Add WiFi Code to Canary App
Complete by Connecting Canary to your Phone!
We decided to set up the Canary on the first floor of our home. We put it in the corner of our main living space, overlooking the family room, kitchen, and hallway. The device uses a 147-degree wide-angle HD camera and has a clear view of most of the ground floor windows and the back sliding glass door. It is in an area an intruder would surely pass by.
We set up the Canary Indoor Wireless High-Definition All-In-One Home Security System with a NETGEAR Nighthawk R7300 DST Dual-Band Gigabit Router with Dead Spot Terminator (DST) adapter. I highly recommend the NETGEAR Nighthawk Router for its reliable wireless network. These two devices together guarantee that I have a strong signal with an amazing range throughout the entire house! Since I have a Dead Spot Terminator (DST) I always have clear, un-interupted live Canary video stream.
Setting up the Canary security camera was quick and painless. Right away we were able to watch the security camera live on our phone apps (I have an Apple device and my husband has an Android – both apps are seamless). The Canary begins filming when there is any motion detected in the area.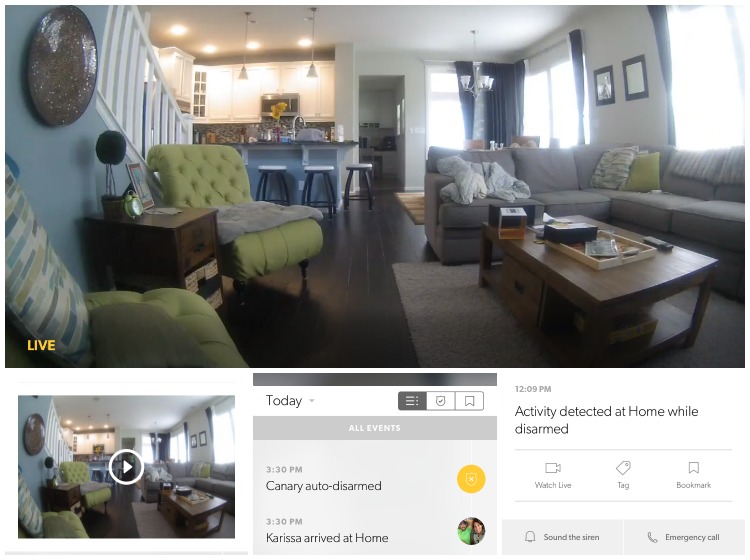 Canary Home Security Camera:
Uses a 147-degree wide-angle HD camera, vivid HD 1080p resolution.
Has super clear night vision, a motion detector, an accelerometer, a microphone, and temperature and humidity sensors!
In time, the Canary is supposed to learn about different activities (like a pet or a roommate).
Ideal security system for renters (can be moved easily, no sensors to install and no setup fee).
The system has 3 modes – armed, disarmed and a privacy setting.
In addition, can track temperature, humidity and air quality.
This device is so smart. It is always recording to the cloud, but only gives me alerts to my smartphone when there is movement when I am away. The Canary will automatically arm and disarm based on if my or my husband's smartphone is in the house. It doesn't require a monthly service fee, however you can order a plan that allows you to save many days of videos and download them out of the cloud.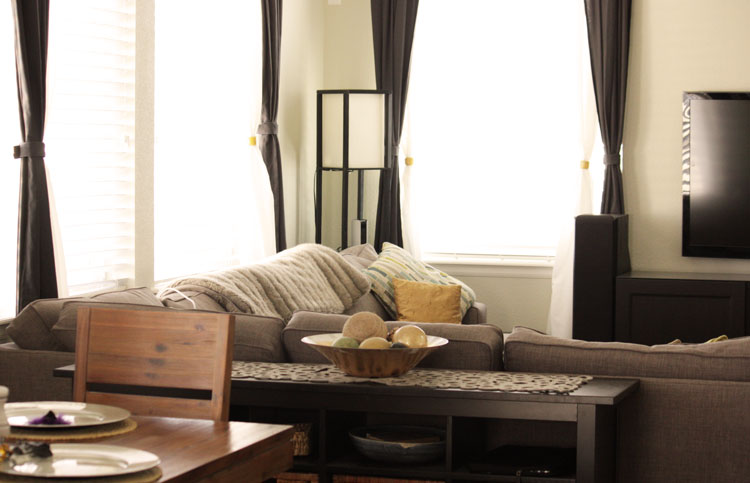 How the Canary Keeps My Home Safe:
Motion detecting notifications via the Canary app on my smartphone.
I can signal a 90+ dB siren to go off at anytime.
I can make a call to police via the Canary app on my smartphone.
I love that I am connected to my home when I am away at work or running errands. It is nice for late nights if I am home alone. These are the times I want to know I am coming home to an empty house. We will be headed to China soon and I am excited to check in on our home while we are away.
Overall, I am pleased with the Canary home monitoring system. These days it is mainly just monitoring my dog's movements around the house, but soon with smarter software, I am hoping the Canary will know the difference between an intruder and my dog laying on her dog bed. Nonetheless, I love the video updates and I now get less of a creepy feeling when I am returning home after being away.
Canary is available today at Best Buy and retails for $249. The Netgear® Nighthawk™ DST Router and DST Adapter with Geek Squad included – new and exclusively at Best Buy retails for $299.