This post was sponsored by Allegra® Allergy but all thoughts and opinions are my own.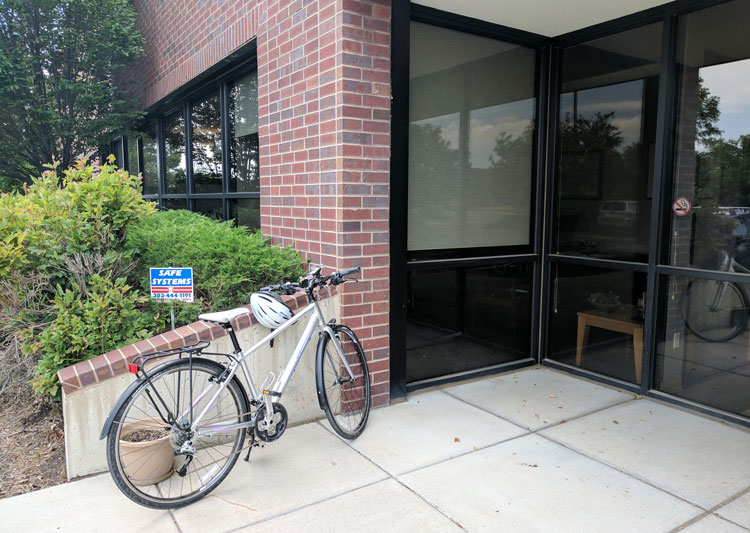 You know what feels really great? Reducing my air pollution this week by biking to work on #BikeToWorkDay! Both my husband and I decided to bike to work this year (he almost always does – and this year I was finally able to!) Yay!
What is Bike to Work Day?
Bike to Work Day is a free nationwide event that happens annual (usually in May or June). It encourages people who normally drive alone to work to ride their bicycles instead. Bike to Work Day is open to everyone and is supported by local businesses with breakfast stations, afternoon water stations and bike party events.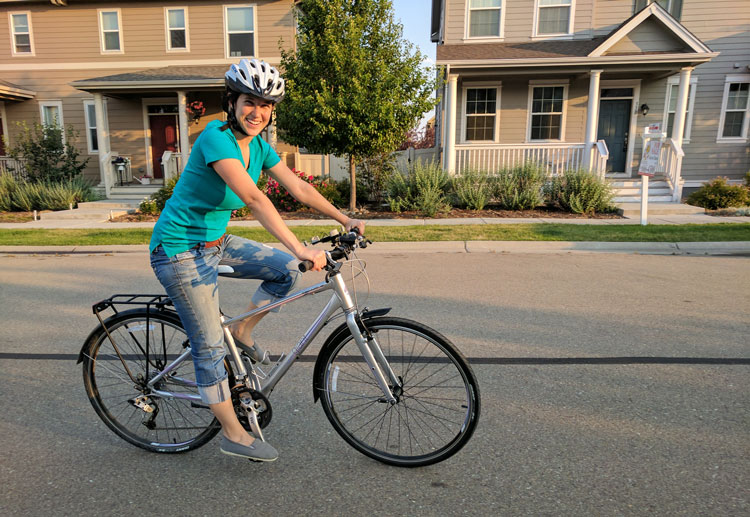 Did you bike to work this year on Bike To Work Day 2017?
Isn't it a great day to make a small impact on the environment? After all, a recent survey found that 88% of Americans are concerned with the impact of air pollution on their overall health. * It also found that most Americans (90%) wish there was more they could do to get involved and help reduce air pollution. Riding a bike to work instead of driving is a great place to start."
*This survey was conducted online using Toluna's QuickSurveys methodology between January 22, 2017 and January 24, 2017 among 1,256 adults (ages 18 and over) in the USA. Respondents for Toluna QuickSurveys are selected from among those who have agreed to participate in Toluna surveys.
I love the community feel of the event. Everyone out on bikes on a mission to keep the cars off the road! It feels so good to be a part of! Plus, there are a ton of companies that have booths like breakfast stations, giveaways, freebies, gear sales and more!
Bike to Work Fun!
This year it seemed like more companies than ever were out supporting the day! My husband's work sponsored a bike to work station with prizes, free stuff and a coffee bar. My work had a nice spread of fruit, bagels, coffee and tea for all of us who biked in today! It was so nice!
You might be thinking, I couldn't bike to work – "It is too far" or "I'd be too sweaty" or "My allergies would be terrible". Excuses! But guess what? There are solutions to all of those complaints!
Allergies Not Getting In My Way!
In fact, I have made excuses in the past too! Especially when it comes to my allergies. I hate having itchy eyes, runny nose, feeling spacey – all of the issues that arise when I am spending time outdoors in the spring and summer!
Thankfully, I have no excuse not to bike when I use Allegra Allergy for my seasonal allergy symptoms. Allegra Allergy is an antihistamine that offers adults fast,** non-drowsy relief from indoor and outdoor allergy symptoms – including itchy and watery eyes and a runny nose. **Starts working in one hour. Use only as directed.
Allegra Allergy Supported Bike To Work Day
It makes perfect sense that Allegra Allergy supported several Bike to Work Day events across the country as a small step to help reduce air pollution and to get more people outdoors this spring! They even had a booth in Denver and were giving out Allegra Allergy 24HR samples!
If you missed Bike to Work Day this year, don't worry! There is always next year – and don't forget your Allegra Allergy tablet before your ride to stop those allergy symptoms! Happy biking while saving the environment too!