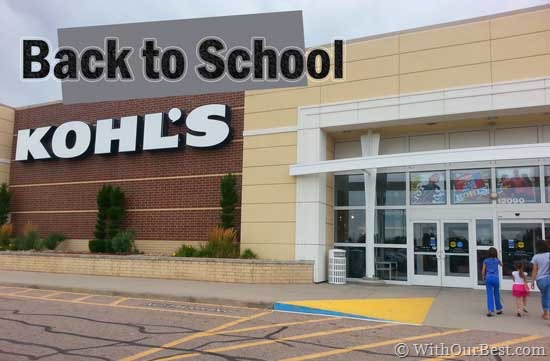 Back-to-School advertisements are everywhere right now!
Boy, how time flies! Kids are now in full shopping mode – new school clothes and school supplies are disappearing quickly off the shelves! And great sales! Yes!
I had the opportunity to check out Kohl's Back-to-School items here in Denver. The store was jam-packed with great items for kids of all ages.
Kohl's Back to School in Style!
The selection of clothing for back-to-school was nice for both boys and girls. There were jeans for $19.99, shirts for $5.99 and shoes for $10.99. The store was organized by gender and size, making it was easy to navigate through the racks of clothing and backpacks.
Oh yeah, the backpacks. For some reason I never thought of Kohl's having backpacks, but they do! They have all the latest characters and cartoons that kids love. Pink and pretty for a little princess or superhero style for a brave and tough little man!
Browsing the tags of the kids clothing, I found that Kohl's was competitively priced and had some awesome deals too. There were some bargains to be had by combining the new school clothes with the clearance racks. This is my favorite way to shop! That way you can get more for your money, and stay under budget too!
Why I love Kohl's
As for me, I love Kohl's selection for women. They have some of my favorite brands, like LC by Lauren Conrad, Simply Vera By Vera Wang and Rock & Republic. I got some rad skinny jeans awhile back and I loved them so much that I went back to the store a week later and bought the rest of the colors! (Don't think I am crazy, it is 3 colors total)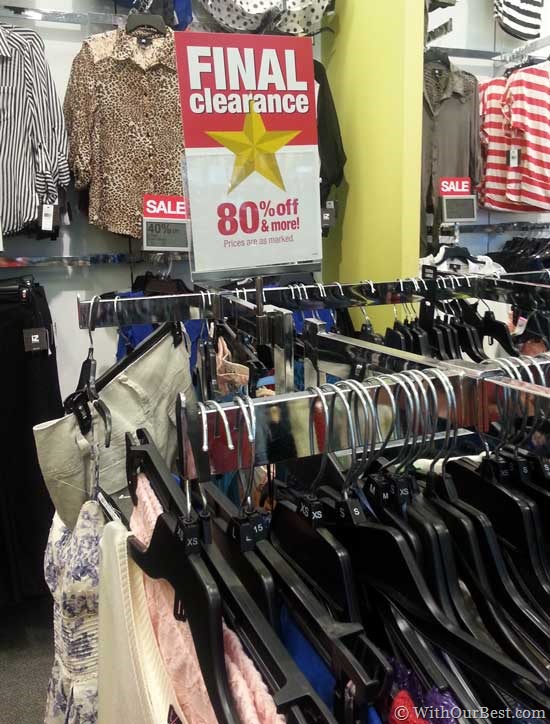 To me, the best part about Kohl's is the sales. They are everywhere! Not only can you find discounted prices as-is, there is always some kind of sale going on. I've got some crazy deals from the 80% off racks. For example, summer shorts for $5.80! That's crazy, right?
Combine that with the coupons I get in my email, (usually $5 or $10 off of $25 or more) and I've basically got a free pair of shorts with just a couple other items purchased!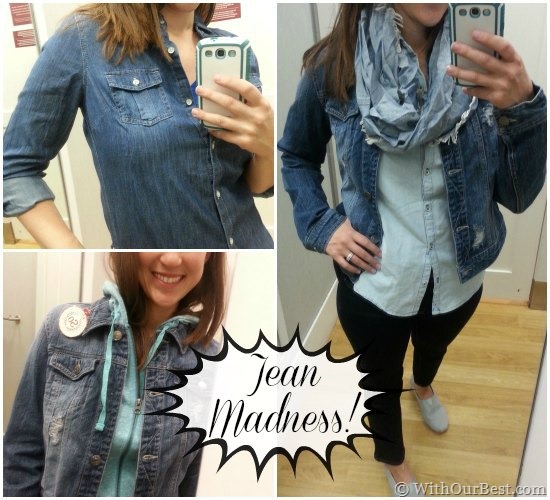 This time at Kohl's I took my time and tried on some of the latest fashions. Which, by viewing the racks, I found was jean, jean, jean and animal print, animal print, animal print. Good thing I am a fan of it all!
I had a fun time in the dressing room figuring out what I could and couldn't pull off. I even tried to pull off the all-jean look. My all-jean outfit was  jeans, jean scarf, jean long sleeve AND jean jacket. Yeah, I will let the celebrities stick with that look, I sure can't!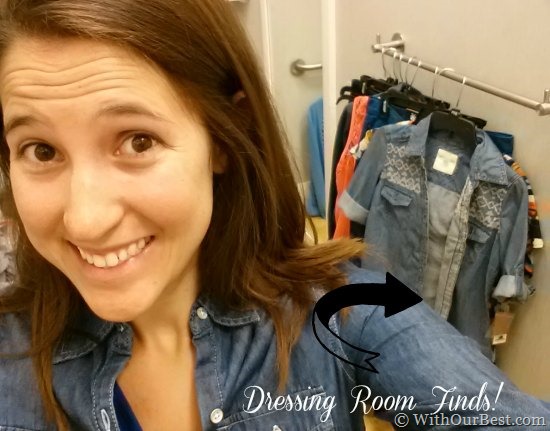 At checkout though, I couldn't resist getting one of the jean shirts I had tried on. It was a cute, faded  jean collared shirt. It will be great with skinny jeans or leggings of any color!
Saving at Kohl's
My total purchase for 4 items was just under $50. It was a good day. My Tip: If you are headed to Kohl's for back to school shopping, make sure to sign up for their emails to get coupons! The savings adds up!
To find a store near you, visit KOHL's online!