Disclosure: I received books in exchange for my review.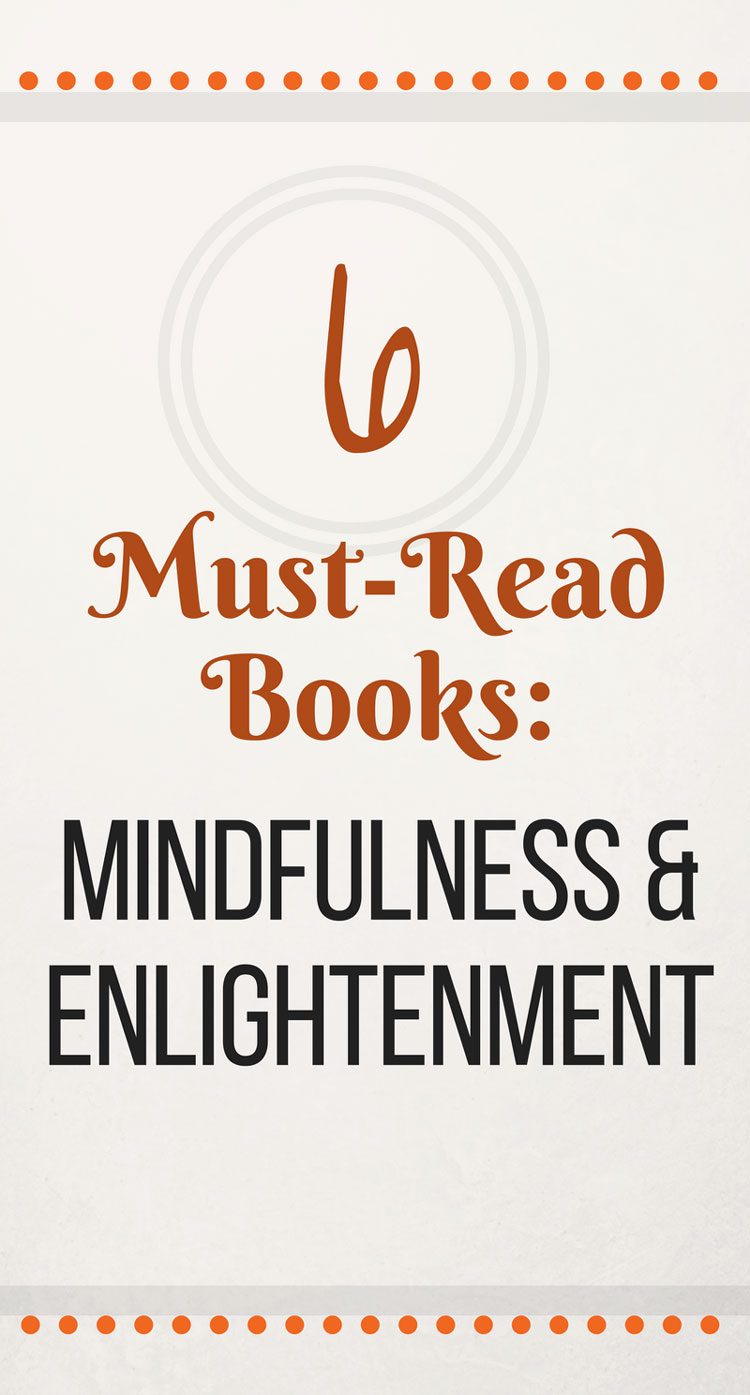 Mindfulness and Enlightenment are very popular words in the media today. Although they have been around in other cultures for hundreds of years, they are a relatively new mindset for us here in the USA. I read my first book on mindfulness about a year ago and think that reading more has done no harm and keeps me committed to practice.
These books are just a few book that I recommend to anyone who is looking to be more aware of self, mindful and develop habits of enlightenment.
---
1) Embodied Enlightenment Living Your Awakening in Every Moment Amoda Maa Jeevan , John Welwood PhD
About the Book:
In Embodied Enlightenment, contemporary spiritual teacher Amoda Maa Jeevan dispels the outdated view of a transcendent enlightenment and instead presents a new, feminine expression of awakened consciousness for all—one that is felt and known through what our everyday lives are made of: our emotions, bodies, intimate relationships, work, and life's purpose. This book is a direct invitation to awaken in a profound, embodied way, and to participate in a collective evolution that can create a new world.
When many of us think of enlightenment, we may envision a life of seclusion and contemplation, transcending the body and worldly attachments, or the achievement of karmic perfection. But what if, rather than something reserved for the mountaintop meditator or sage, the call to awaken is meant for us all? And how can we consciously live that awakening in the midst of our complex, messy, modern lives? Read more at New Harbinger…
My Thoughts:
This is a comprehensive, well written and wonderful book about truly looking for peace through enlightenment. Amoda speaks right to me about everything from relationships, to finances, to health and to work. One of my favorite parts about this book is the feminist tone and the myths about enlightenment. There is so much misconception about being mindful. Everything is covered in this rich and meaningful book.

---
2) The Mindfulness and Acceptance Workbook for Depression – Using Acceptance and Commitment Therapy to Move Through Depression and Create a Life Worth Living Kirk D. Strosahl PhD, Patricia J. Robinson PhD, Steven C. Hayes PhD
About the Book:
What if depression could lead to positive change? This revised edition of the best-selling classic, The Mindfulness and Acceptance Workbook for Depression includes updated research on self-compassion, mindfulness, and neuroscience to help you live a more meaningful life.
If you suffer from depression, you may feel like you are living under a perpetual raincloud, even when it's sunny outside. If left untreated, clinical depression can damage relationships, cause problems at work, lead to substance abuse, and even make it more difficult to overcome physical illnesses. You may feel too tired and scared to reach out for help, or you may try to avoid your feelings altogether. But you should know that there are little, effective ways you can overcome your depression, one day at a time.
Using the skills outlined in this book, you'll be able to work through your depression, experience greater peace and well-being, and go on to create a better life. Read more at New Harbinger…
My Thoughts:
This workbook is easy to follow along on your own. It is a great book for anyone who might be dealing with depression and wanting to change the way they look at life. Lots of self help strategies and scenarios. It is a great guide for dealing with depression in a positive way and opening up your life to mindfulness and acceptance.

---
3) Unthethered Soul – The Journey Beyond Yourself Michael A. Singer
About the Book:
What would it be like to free yourself from limitations and soar beyond your boundaries? What can you do each day to discover inner peace and serenity? The Untethered Soul-now a New York Times bestseller-offers simple yet profound answers to these questions. Whether this is your first exploration of inner space,or you've devoted your life to the inward journey, this book will transform your relationship with yourself and the world around you. You'll discover what you can do to put an end to the habitual thoughts and emotions that limit your consciousness.
By tapping into traditions of meditation and mindfulness, author and spiritual teacher Michael A. Singer shows how the development of consciousness can enable us all to dwell in the present moment and let go of painful thoughts and memories that keep us from achieving happiness and self-realization. Copublished with the Institute of Noetic Sciences (IONS)The Untethered Soul begins by walking you through your relationship with your thoughts and emotions, helping you uncover the source and fluctuations of your inner energy. It then delves into what you can do to free yourself from the habitual thoughts, emotions, and energy patterns that limit your consciousness. Finally, with perfect clarity, this book opens the door to a life lived in the freedom of your innermost being. Read more at New Harbinger…
My Thoughts:
For good reason this book is a #1 New York Times Bestseller! It is a great read for those who are looking to reflect on their life, inner self and spiritual journey. You'll find a rich, meaningful, purposeful life when you read through this book. I was fascinated reading about the sources of thoughts and inner energy.

---
4) The Mindful Woman – Gentle Practices for Restoring Calm, Finding Balance, and Opening Your Heart Sue Patton Thoele
About the Book:
Imagine a day in which you can be in the midst of chaos but maintain a clear head and sense of balance and focus and have your feet firmly planted on the ground. Even the busiest of women among us has the ability to embrace mindfulness and will reap the benefits of doing so!
In this book, Sue Patton Thoele shows you how to incorporate mindfulness into your busy and dynamic life. The book's gentle and humorous approach makes it a practical and easily understood guide for those who are new to the practice of mindfulness as well as those who are already familiar with its gifts.
The book offers over sixty-five simple and effective practices to help you embrace mindfulness one moment at a time. Filled with both the author's and other women's personal stories about the joys and hurdles that come with embracing mindful living, The Mindful Woman is a friend whose hand you can hold on the path toward being present in the moment. Finding your way will lead naturally to a more open heart, inner peace, and greater zest for life-a path well worth pursuing. Read more at New Harbinger…
My Thoughts:
I felt very understood while reading this book. It is filled with easy ways to work mindfulness into your life and is very relate-able. I enjoyed that this book is different from other mindfulness books, as it is geared especially for women. The practices in this book focus on feminine strengths, qualities and energies. What a pleasant read!

---
5) A Mindfulness-Based Stress Reduction Workbook Bob Stahl PhD, Elisha Goldstein PhD, Jon Kabat-Zinn PhD, Saki Santorelli EdD, MA
About the Book:
Stress and pain are nearly unavoidable in our daily lives; they are part of the human condition. This stress can often leave us feeling irritable, tense, overwhelmed, and burned-out. The key to maintaining balance is responding to stress not with frustration and self-criticism, but with mindful, nonjudgmental awareness of our bodies and minds. Impossible? Actually, it's easier than it seems.
In just weeks, you can learn mindfulness-based stress reduction (MBSR), a clinically proven program developed by Jon Kabat-Zinn, author of Full Catastrophe Living. MBSR is effective in alleviating stress, anxiety, panic, depression, chronic pain, and a wide range of medical conditions. Taught in classes and clinics worldwide, this powerful approach shows you how to focus on the present moment in order to permanently change the way you handle stress.
As you work through A Mindfulness-Based Stress Reduction Workbook, you'll learn how to replace stress-promoting habits with mindful ones-a skill that will last a lifetime.This groundbreaking, proven-effective program will help you relieve the symptoms of stress and identify its causes so that you can start living a healthier, happier life. Read more at New Harbinger…
My Thoughts:
A very well done workbook. This workbook is filled with tools to guide you and includes step-by-step processes to restore peace and control stress. Some topics I enjoyed were mindful breathing, mindful yoga, loving kindness meditation and the gift of rest. It is practical guide and made a difference for me!

---
6) Get Out Of Your Mind And Into Your Life – The New Acceptance and Commitment Therapy Steven C. Hayes PhD, Spencer Smith
About the Book:
Acceptance and commitment therapy (ACT) is a new, scientifically based psychotherapy that takes a fresh look at why we suffer and even what it means to be mentally healthy. What if pain were a normal, unavoidable part of the human condition, but avoiding or trying to control painful experience were the cause of suffering and long-term problems that can devastate your quality of life? The ACT process hinges on this distinction between pain and suffering. As you work through this book, you'll learn to let go of your struggle against pain, assess your values, and then commit to acting in ways that further those values.
Learn why the very nature of human language can cause suffering
Escape the trap of avoidance
Foster willingness to accept painful experience
Practice mindfulness skills to achieve presence in the moment
Discover the things you really value most
Commit to living a vital, meaningful life
This book has been awarded The Association for Behavioral and Cognitive Therapies Self-Help Seal of Merit – an award bestowed on outstanding self-help books that are consistent with cognitive behavioral therapy (CBT) principles and that incorporate scientifically tested strategies for overcoming mental health difficulties. Read more at New Harbinger…
My Thoughts:
I found ACT to be a very helpful therapy. It is an interesting perspective about developing a willingness to embrace every experience life has to offer. Working with everyday experiences not just shutting down. If you are going to therapy or not, this is a great at-home therapy session!

---
Are you interested in reading one of these mindfulness and enlightenment books?
What about doing a self-help workbook?