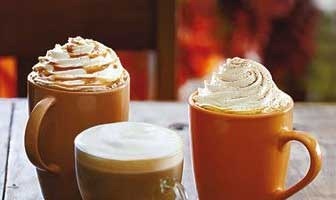 Safeway wants to enjoy a tasty beverage with them! Starting today, October 28 through Monday, October 31, you can purchase a Grande beverage for only $2 (after 2 pm). You can choose from Pumpkin Spice Latte, Salted Caramel Mocha or Tazo Chai Tea Latte. All of my favorites!!
The offer is valid at Starbucks locations within Safeway only, after 2pm. No coupon necessary, but you must have a Safeway Club Card to get the deal.
So remember…. Safeway Starbucks + after 2pm + safeway card = $2 grande delicious drink!