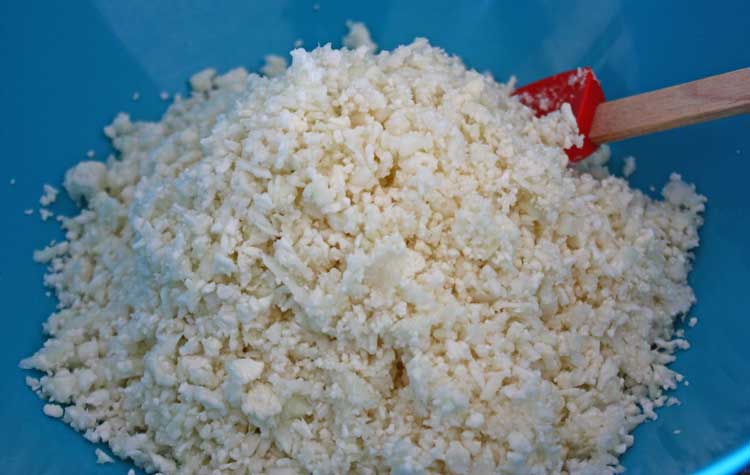 Print Recipe
Cauliflower Rice
A simple recipe for basic cauliflower rice. This recipe can be used to swap in any dish that calls for white rice. It's a healthy alternative and a great way to add vegetables into your meals!
1

Large Head of Cauliflower

1

Tablespoon

Zucchi Extra Virgin Olive Oil
Wash and scrub any dirt off the cauliflower. Pat dry. Remove all the greens and cut the cauliflower into small florets (small enough to fit in the food processor).

Using the pulse setting on the food processor, carefully pulse until you have rice size bits of cauliflower. You might need to do this in batches, based on how much cauliflower you have.

Remove any excess water with a clean towel by pressing out moisture.

Now that you have the "rice" saute it in a large skillet with 1 tbsp of olive oil. Turn to low heat, cover with a lid until the cauliflower becomes tender but not soggy. It should be done in 5-10 minutes. Stir occasionally and test to get the desired texture.

Season with salt and pepper and serve -- or use in a recipe that calls for rice!