I received this product for free from Moms Meet to use and post my honest opinions. Compensation for this post was provided and this page may contain affiliate links.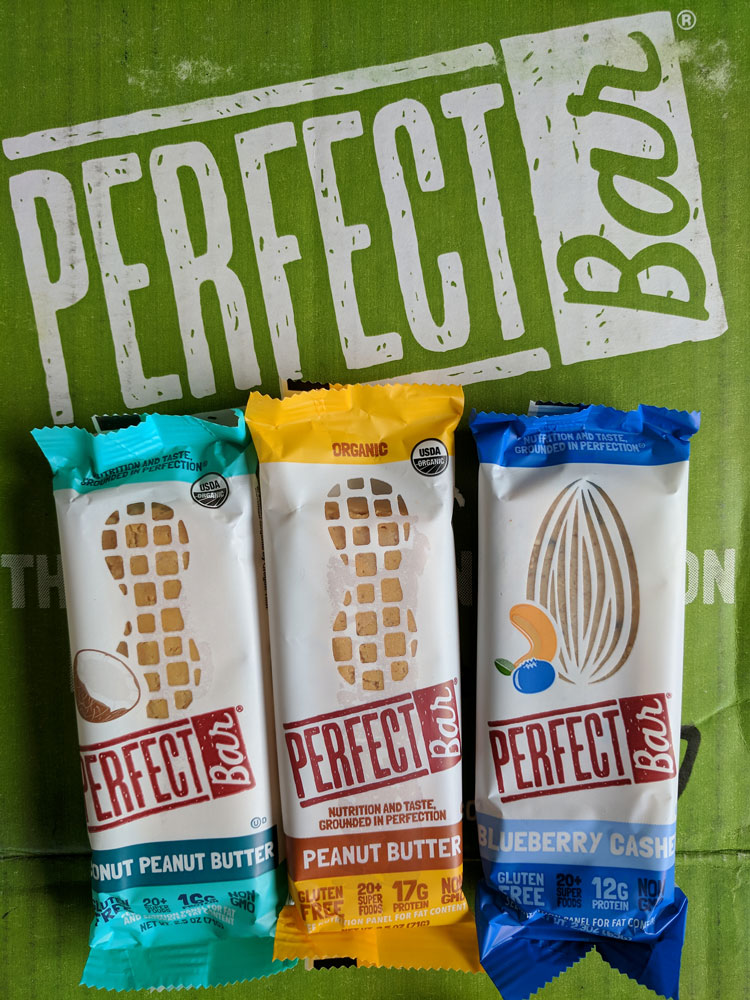 Taking care of myself and eating well are at the top of my list. When I do these simple things, I feel better overall – in my body and my mind! One way I take care of myself is to eat on a regular basis. I try not to miss meals and if I do, I make sure to have healthy snacks that carry me over until the next meal.
As far as snacks go, I like carrot sticks, celery with peanut butter, yogurt, berries, nuts, and healthy protein bars. I have tried a number of protein bars, some better than others. A few months back I tried Perfect Bars for the firs time. I was excited about their 12 flavors and happy that they were high protein (the Mini Perfect Bars have up to five grams of food protein) that keep me fuller than other airy-snacks. They weren't too sweet and just what I was looking for.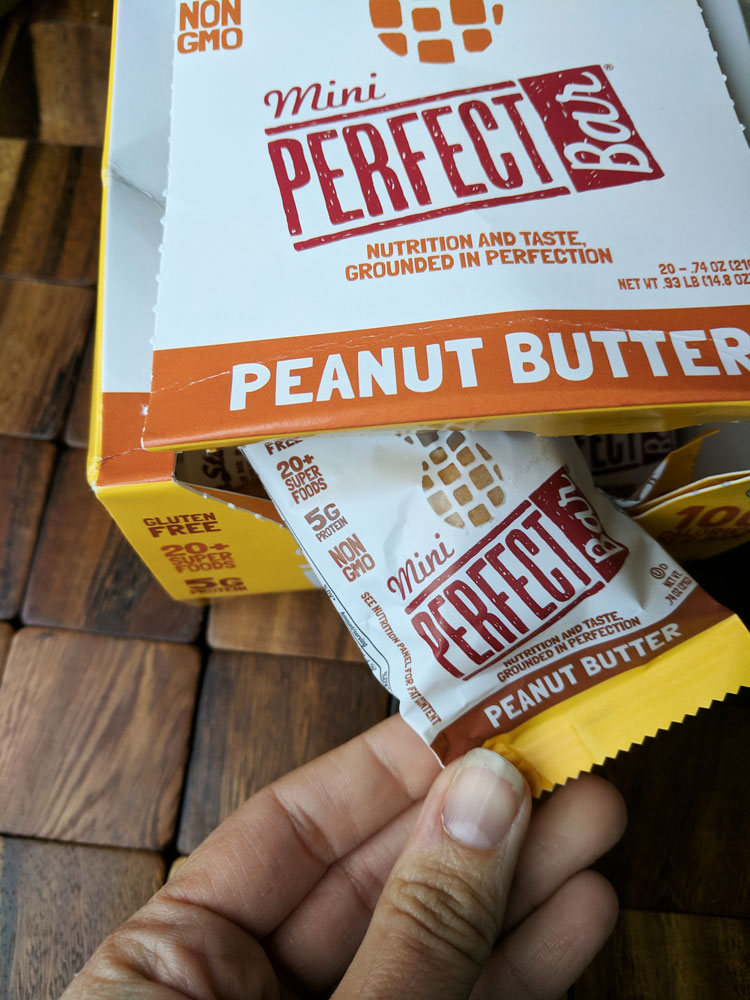 Perfect Bars have been a great solution to breakfast on days that I don't have time for a big breakfast meal. They are hearty and delicious. They satisfy my growling stomach for hours. They are nice to keep on hand in a pinch. I now keep a couple of them in my refrigerator for hunger emergencies.
Recently, I was given a chance to try out the Mini Perfect Bars. These cuties are just a petite version of the bigger Perfect Bars. They are small but still mighty (remember earlier I mentioned they were packed with protein?). These have become a great addition to my list of snacks for on-the-go. I will carry one or two in my purse when I am running around town taking care of errands. I like them at work when I didn't have a solid breakfast or have a small lunch.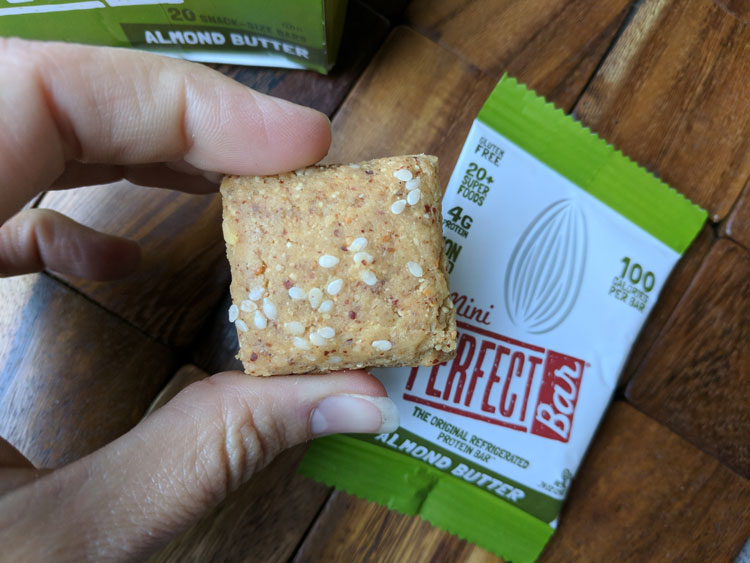 I've tried two flavors of the Mini Perfect Bars – Almond Butter and Peanut Butter. Both of these flavors are satisfying and tasty. They are non-GMO, gluten free, soy free and contain 20+ super foods! If you like creamy almond or peanut butter, you will for sure like these too.
I will be honest and say that they are not the most convenient snack bar, because they do need to be refrigerated. However, I think that they have superior ingredients and flavors to many snack bars I've tried. They taste fresher and I do believe the refrigeration has a lot to do with that. I mean, not only have the nut butter base but are also mixed with organic honey and contain other healthy ingredients like kale, apple, spinach and more (although you can't taste them and would have no idea!)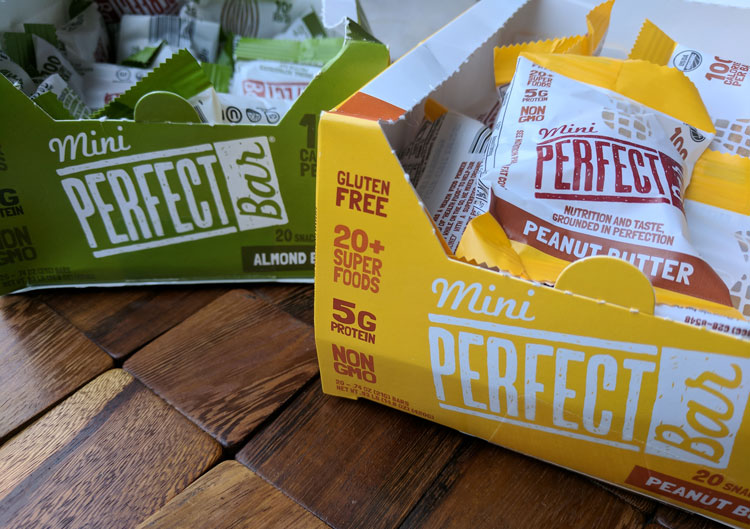 These 100-calorie snack bars have become a staple in my snack items. I don't feel guilty about eating them. I love the way that they taste. They are fresh, creamy and nutritious. My husband and I fight over the last ones in the box until we head to the store and get more. You can't ask for better taste and ingredients in a snack bar!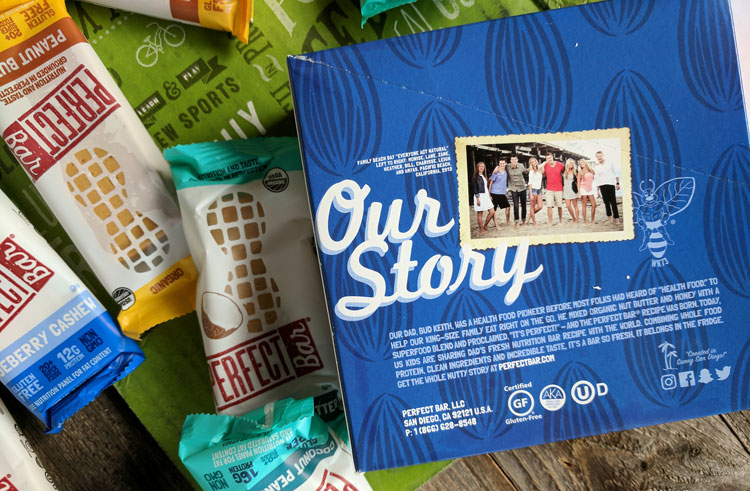 Fun Fact About Perfect Bars
Perfect Bars are a family owned company. The original Perfect Bar was created by "Dad" Bud Keith because he wanted a fresh snack for his 13 children! Yes 13 children! The Keith family started the Perfect Bar company inspired by their dad's original perfect bar recipe. Now it is a sibling-owned company and you can find the photo of the children on the back of the Perfect Bar boxes!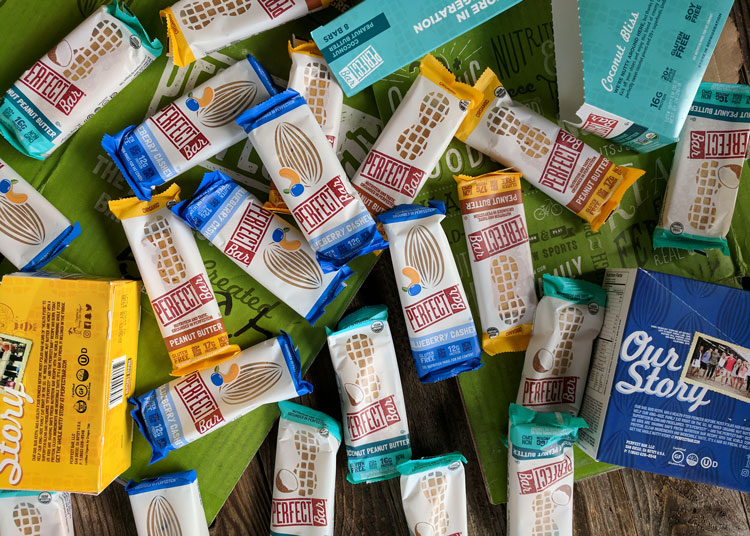 Want to find Perfect Bars and Mini Perfect Bars?
You can easily find Perfect Bars in Target (among other stores) and the Perfect Bar Minis are available online at PerfectBar.com. Check out the store locator for other stores near you!