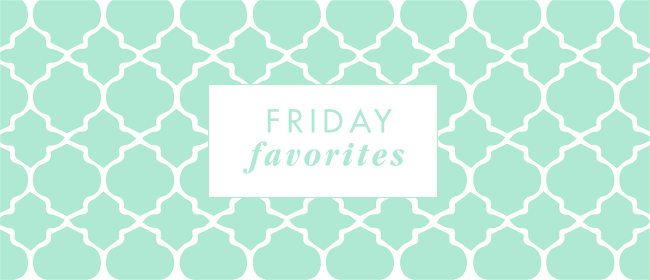 Hi Friday!! I am so glad you are here!!
I hope you all had a great week. I hope you had lots of happy moments this week! As for me, my week was a bit challenging but I am working on focusing on the positive side of things — which is actually the best thing I can do for tough times! Plus, I have a lot to look forward to this weekend! We are taking a short trip to Arizona to see some old friends and rock out at a Brad Paisley concert. This will be my 4th state to see him in, I guess it is becoming a "thing"! Wish us luck in that 120 degree heat! Yikes!
Without further ado, I've got some great products to share with you! Here are my Friday Favs!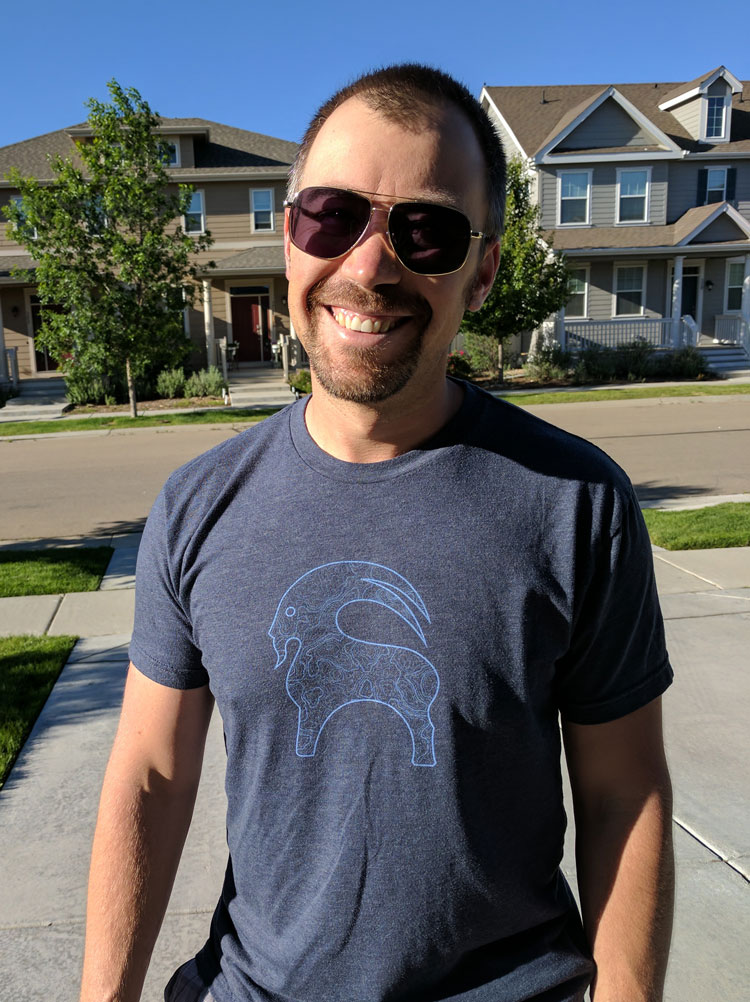 Glasses Shop
My husband has been looking pretty fly in his new aviator sunglasses from the Glasses Shop. He says he likes that they are flexible, comfortable fitting and give good coverage. These prescription sunglasses come in a few colors, have a polarized mirror-coating lenses and are made to fit a man's face. The Glasses Shop has a wide range of eyeglasses – both prescription or non-prescription. Find this pair and so many other eyeglasses online at The Glasses Shop.
Coupon Code: GSHOT50 – 50% off for all eyeglasses and sunglasses with free lenses.

Cultured Soul HoneyComb Coverlet
I've been needing to do some upgrades to our guest bedroom and bathroom. They have been pretty drab. The first thing I started with in the upgrade? New sheets and a bed comforter. I really love the Cultured Soul Coverlet in Honeycomb. The coverlet is easy to care for in the washing machine, I just wash on cold. It is available in 9 colors, and I chose the taupe. It is a color that can go with anything! It fits perfectly with my guest room, since I want to keep it pretty neutral. It is a a nice weight, making it good for summer through winter. I am really happy with this bedding!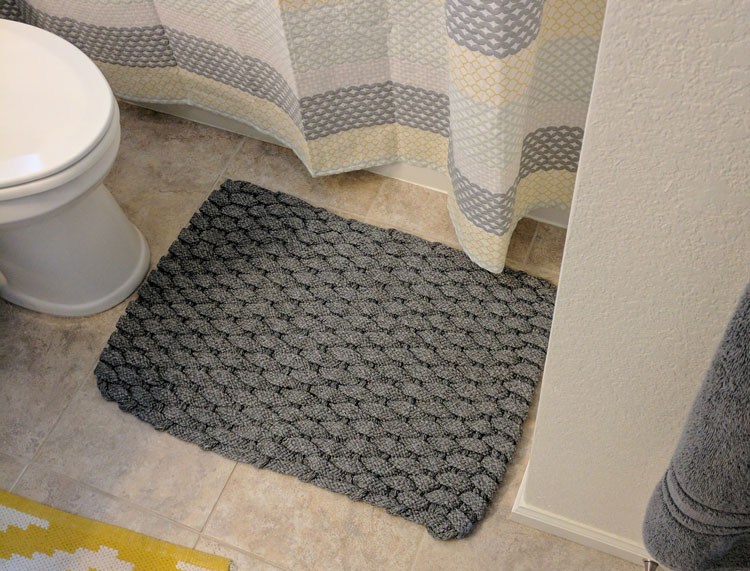 Rockport Rope Door Mats
Can you tell I am loving gray tones right now? While I am in the upgrading mood, I also added a new rope rug to the guest bathroom! Isn't it fabulous? It is a braided rug that is made with thick rope. It is a very sturdy, firm, and high quality rug that looks gorgeous in our guest bathroom. I like that is doesn't look like a cheapy rug you would find in a big box store.
These hand woven rope mats are great for door mats, RV mats, pet mats, or (if you are like me) in the bathroom! You can buy them in a variety of colors at Rockport Door Mats.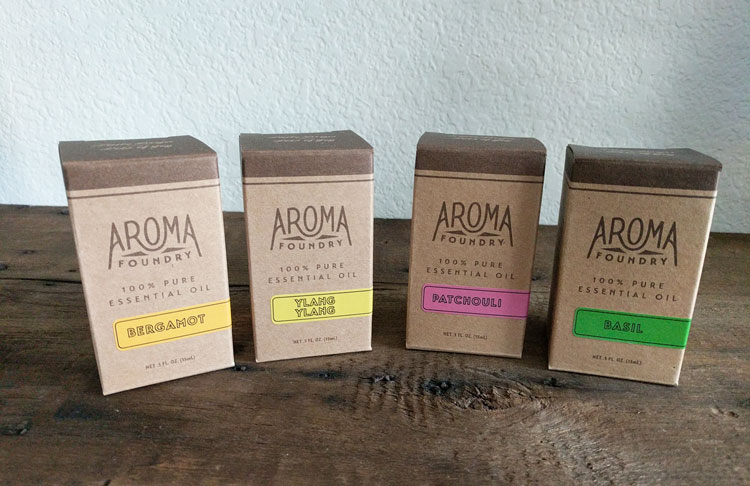 Aroma Foundry Essential Oils
Aroma Foundry has some amazing 100% pure and all natural essential oils! They are sourced from native locales around the globe! I have been using four of their essential oils and they are an awesome addition to my collection. Basil, Patchouli, Ylang Ylang and Bergamont each have many special properties and purposes. Here's a quick run down:
Basil – From Vietnam, classic warm, camphor-esque aroma.
Patchouli – From Indonesia, complex smell of earth, sweet soil.
Ylang Ylang – From Madagascar, jasmine-like sweet floral scent.
Bergamont – From Netherlands, powerful, spicy lemony aroma.
The EO from Aroma Foundry are unaltered, undiluted, no chemicals, therapeutic grade, no preservatives, and hand bottles. I am so pleased with these! If you are looking for high quality essential oils, check out Aroma Foundry!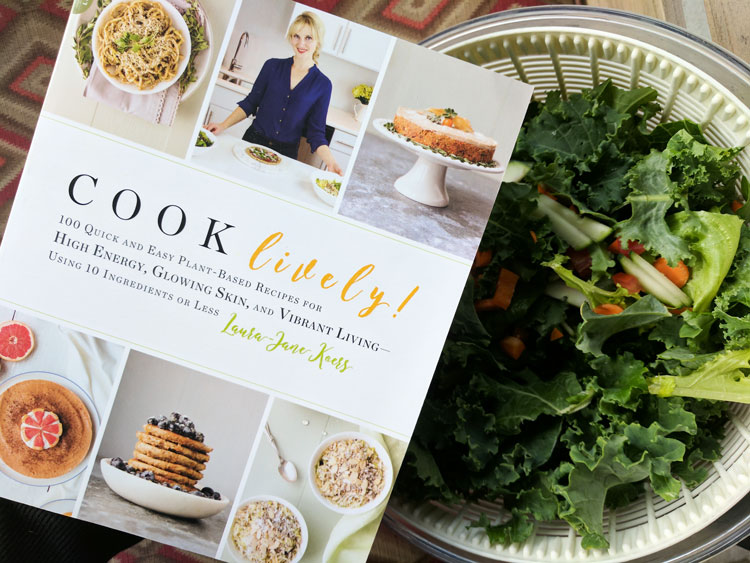 Cook Lively – Laura Jane Koers
I am obsessed with gorgeous cookbooks like the Cook Lively cookbook. It is filled with beautiful images of recipes and there is a perfect flow to the book. Included in this healthy cookbook is 100 quick and easy plant-based recipes for high energy, glowing kin and vibrant living. The recipes are not too time consuming or do they require a lot of effort. In fact, all of the recipes use 10 ingredients or less!
Healthy eating doesn't have to be complicated. This cookbook is a great guide that proves that! Buy the Cook Lively Cookbook on Amazon!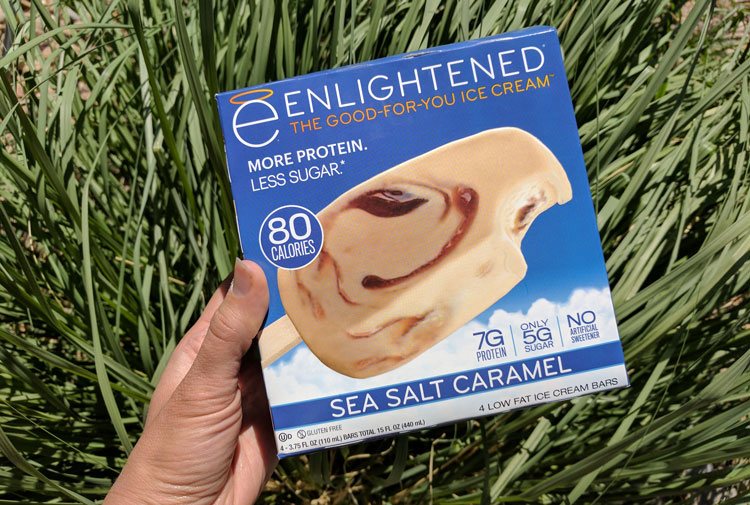 Enlightened Ice Cream
I have been a fan of Enlightened Ice Cream for a few years now. I must say they have gotten better and better over the years. My local natural grocery store used to only have two flavors and now they have five – plus the pints! I think that shows that other people enjoy them as much as I do. The latest (and greatest) flavor I have tried is the Sea Salt Caramel. I think this might be the best flavor I've had yet. Although the cocoa comes in close behind.
Find Enlightened Ice Cream Bars – a perfect treat for a hot summer day!
Disclosure: I was provided products for this post. Affiliate links included.
What do you think of my Friday Favorites?