Is it Friday yet? Unfortunately, no, but here is some freebies to cheer you up!!
Check out this fun freebie for the kiddos.  Just head on over here to score a FREE Worst Case Scenario Survival Handbook along with a FREE jar of Gross Slime!

Free sample of homemade chocolate at Ginnero – chocolate sample program! Allow 4 to 6 weeks for delivery. Limit one per person and per household. Offer limited to residents of the Continental U.S. (and D.C.), aged 18 or older. Void where prohibited by law.

Head on over here to order to receive 2 FREE Breathe Right Advanced Samples.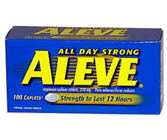 Grab a Free Sample of Aleve Pain Reliever -Sam's Number Required
Sam's Club is giving away free samples of Aleve. Allow the page to load, click the 'Get a Sample' tab & complete the free sample request form. PLEASE NOTE: A Sam's number is required.
Click here to check availability
Click here for a sample – Free origami paper
Get a FREE Emergen-C Drink Sample Packs
Make Me Chic–Free Bracelet from Make Me Chic and Seventeen – Get a FREE Studded Cuff from Make Me Chic and Seventeen first