Vistaprint – Free Invitations & Announcements 10 Free Invitations & Announcements! The Products are Free, Just pay for Shipping and Processing.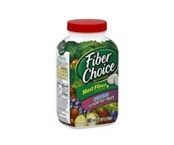 Sam's Club is giving away free sample of FiberChoice Probiotic Fiber Supplements. Click the 'Free Sample' button in the purple box and then complete the free sample request for to receive yours. NOTE: A Sam's membership number is NOT required.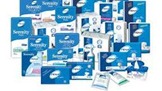 Tena is offering another opportunity to score a free sample pack of tena products. Select who your sample is for and enter your details on the next page. Then select the free sample of your choice and submit the form to order your free Tena sample pack.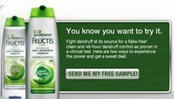 Go here to score a FREE sample of Garnier Fructis Anti-Dandruff Shampoo! You'll get to choose between Clear Control Shampoo or Mint Cleanse Shampoo.

Ola Loa is offering users free samples of their Ola Loa Energy & Sport vitamin supplements. Click the free samples tab on the lower left & then click the more link. Fill in the form provided and submit to send off for your free sport vitamin sample pack. After you submit this form, you will receive a confirmation email with a verification link that you will need to activate. You'll receive a free sample packet of their delicious ENERGY multi-vitamin & also a packet of their thirst-quenching SPORT formula—a $2.50 value!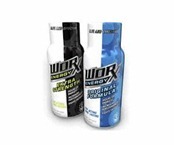 Worx Energy is offering free samples of their Worx Energy Energy Shots. Please complete & submit the form to receive yours for free. NOTE:Canadian users must select their country first and then choose their Province from the state drop-down box.

Allow the page to change or click the 5th bubble to score a free Purina Puppy Training Pad. Click the 'Get The Pad' link and enter 40989 in the UPC section. Then complete the rest of your details and submit to receive yours.