Disclosure: I was provided a Delta Leak Detector for review purposes. #DeltaLeakDetect
The timing was a little bit crazy. It just so happened that we got the Delta Leak Detector in the mail the same week we found out our basement was flooding. Isn't that ironic?
The real kicker is that we don't go down to our basement often, maybe just about once a week. This time when we did we noticed it smelled a little weird… like a cat litter box? We don't have a cat! Well, come to find out our drain was clogged and water had been pooling all around it. It drenched our rugs that were covering the cold hard cement. It got all over some cardboard boxes. It was not pretty and it did not smell good.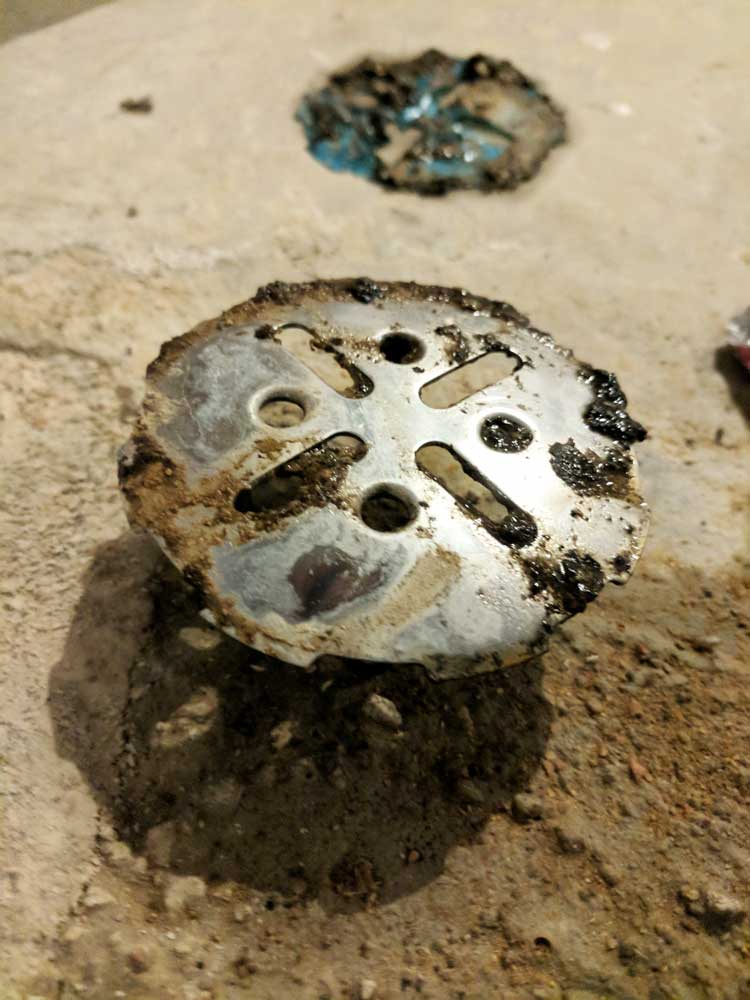 We ended up cleaning up the drain. Eww gross, right? And airing out the rugs. It took a few days for our basement to dry out completely. If it wasn't obvious how important a leak detector was before this instance, now we really knew!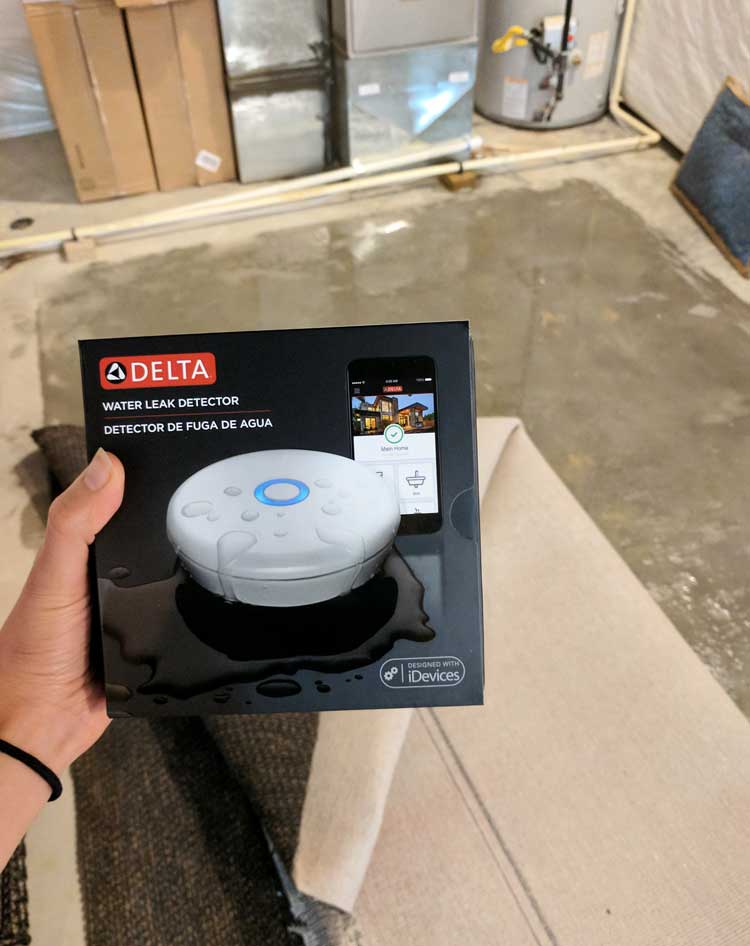 The truth is, we got the leak detector because sometimes our refrigerator will leak and we cannot tell until it comes out the front. It is a slow leak that starts under the refrigerator where we can't see it. Once it becomes a big enough leak with a lot of water, it will start seeping out the front of the refrigerator. By that time, we have a lot of water to clean up!
This has been happening more and more lately. We had a refrigerator man come take a look but it only temporarily fixed the issue. While the leak doesn't happen all the time, it does occur about 1-2x a month. It is a slow and sneaky leak. It has warped the wood boards underneath the refrigerator and is starting to warp the boards around the refrigerator too. Hence, this is why we wanted the Delta Faucet's new Leak Detector! We needed to catch the leak before we could actually see it!

What I love about the Delta Leak Detector:
Clear directions, easy to set up and use.
Detects both dripping and pooling water.
Connects to Wi-Fi and notifies you via smart phone (App store: Delta Leak Detector).
Fits under water heaters, behind appliances, under sinks and next to toilets!

Testing the Delta Leak Detector
We are happy with the Delta Leak Detector abilities. It is always on and ready to notify us should there be a leak, giving us a peace of mind. I think it is a lucky charm because we haven't had a leak since we started using it. However, I tested out it's capabilities with a water dropper to see if it would pick up the moisture. Sure enough, just a couple dropplets and it makes a sound to alert a leak, then my phone app follows suit announcing of the leak too! How fantastic!
We have been using it for the refrigerator, but we are going to get a second one because of our recent basement incident! That was a lesson to us that leaks can happen anywhere at anytime!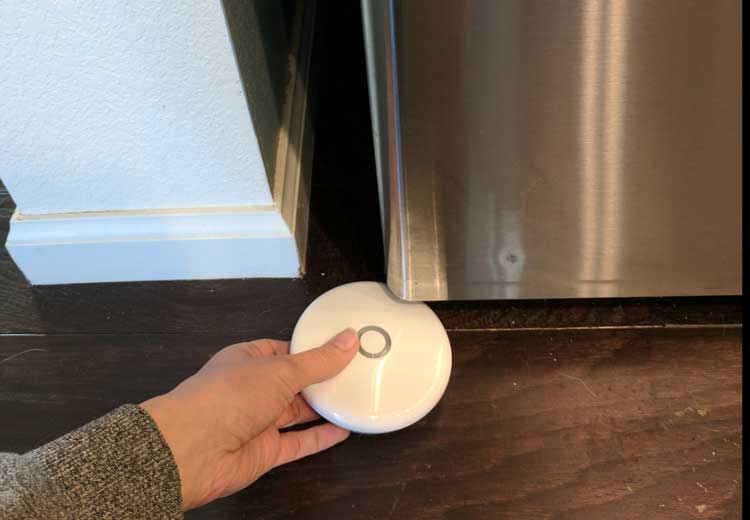 The Delta Leak Detector is a must have for any homeowner because you never know when a leak will happen! Save yourself the insanity of water damage, clean up and money wasted with this simple and effective device. Also, if you are looking for Christmas gift ideas for those hard to buy for people? Father, brother, husband? I suggest giving this leak detector gadget – it is one of those practical and useful gifts! 🙂
Do you worry about leaks in your home?
How do you protect your home from water damage when you are away or on vacation?